The Eight-Minute Labour Lawyer 2023
Date
Thursday, June 22, 2023 (1:30 p.m.–5:00 p.m.)
Add this event to your calendar (Downloads an .ICS file)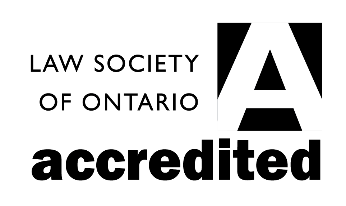 CPD Hour(s)
2 h 45 m Substantive
45 m Professionalism
Location
View this webcast-only program from your home or office computer
Additional Information
Page Count: 188
* Remember: You must attend CPD programs (in-person, live webcast, or live webcast replay) or view them on-demand to claim CPD Hours. Reading CPD materials alone does not qualify.
Co-Chairs
Simran Prihar

,

Goldblatt Partners LLP

Kecia Podetz

Emond Harnden LLP
Description
If you are a labour lawyer, our Eight-Minute is the go-to program for the busy legal practitioner. The time limit for each speaker ensures concise, compelling presentations with keen analysis on developments in your area of law. We draw from a pool of experienced and knowledgeable presenters to capture a range of perspectives, and the materials they produce provide you with more content on the topics presented. To continue to serve your clients to the best of your ability and meet the challenges in your practice, a half-day Eight-Minute program is just what you need.
What do the latest cases say about discrimination based on age?
Can workplace investigations do more harm than good?
What impact is inflation having on bargaining trends?
Do microaggressions constitute harassment?
Presenters
Emma Phillips

,

Goldblatt Partners LLP

Kecia Podetz

,

Emond Harnden LLP

Lindsay Lawrence

,

Board Solicitor

,

Ontario Labour Relations Board

Matthew Wilson

,

Mediator/Arbitrator

,

Matthew Wilson Med-Arb Inc.

Sundeep Gokhale

,

Sherrard Kuzz LLP

Julia Williams

,

RavenLaw LLP

Michelle Flaherty

,

Arbitrator/Mediator/Workplace Investigator

Casey Dockendorff

,

Filion Wakely Thorup Angeletti LLP

Aminah Hanif

,

Cavalluzzo LLP

Giovanna Di Sauro

,

DLA Piper (Canada) LLP

Robert Church

,

CaleyWray LLP

Raquel Chisholm

,

Emond Harnden LLP

James Knight

,

Filion Wakely Thorup Angeletti LLP

Steven Barrett

,

Sack Goldblatt Mitchell LLP

Nora Parker

,

Wright Henry LLP

Zachary Courtemanche

,

Weaver, Simmons LLP

Nathaniel Marshall

,

Marshall Workplace Law

Ashleigh Frankel

,

The WiseMind Co.

Natasha Monkman

,

Hicks Morley LLP

Marcia Barry

,

In-House Legal Counsel

,

Ontario English Catholic Teachers' Association (OECTA)

Emma Phillips

,

Goldblatt Partners LLP

Simran Prihar

,

Goldblatt Partners LLP