Live programs
|
On-Demand

Modern, interactive, engaging—our E-Courses are fully mobile and perfect for learning on the go. Their smooth design makes navigation easy. Their stimulating activities deliver content in memorable ways. And their media mix makes sure you're completely engaged. Access them on any device, anywhere. It's time to learn.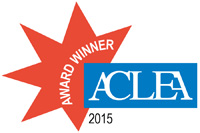 E-Courses are international award winners. They received ACLEA's top prize of Award of Professional Excellence in two categories: Technology and Programs.
* Registration for E-Courses is restricted to LSO licensees only. Bursary is not applicable to E-Courses.
What is special about an E-Course?
Practice-specific case scenarios to help you apply what you've learned
Guidance from subject-matter experts
Lively graphics and interactive segments to keep you engaged
Periodic tests to measure your comprehension and retention
Resources for further study
Opportunity to share ideas with subject-matter experts and fellow registrants
Additional Information
You may count this interactive online program that you watch without a colleague towards your annual CPD Requirement.
Accessibility
An accessible script (audio only) is available in the E-Course resource section. A complete script (audio/visual) can be provided on a per request basis. Please e-mail elearning@lso.ca for further information.