17th Solo and Small Firm Conference - Secrets for Success
Date
Thursday, June 8, 2023 (9:00 a.m.–4:30 p.m.)
Add this event to your calendar (Downloads an .ICS file)
Alternate date: Thursday, August 17, 2023 [click to view options]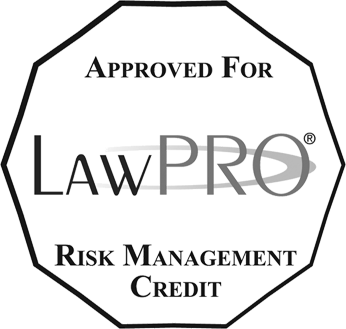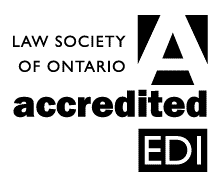 CPD Hour(s)
0 Substantive
4 h 30 m Professionalism
1 h 30 m EDI Professionalism
Additional Information
Page Count: 348
* Remember: You must attend CPD programs (in-person, live webcast, or live webcast replay) or view them on-demand to claim CPD Hours. Reading CPD materials alone does not qualify.
Co-Chairs
The Honourable Justice Kathleen Erin Cullin

Superior Court of Justice

Barbara Hicks

Hicks & Hicks Professional Corporation

Jennifer Reynolds

Fresh Legal
Description
What does success mean for you and your law practice? No matter what goals you have, being able to achieve your objectives means greater satisfaction in both your professional and personal life. Our experienced presenters share their secrets on being successful in key areas including effectively managing your time, business, staff, technology, and so much more. And this year, we offer more opportunities than ever to gain tips, strategies, and best practices to meet your goals.
Presenters
Jordan Atin, C.S., TEP

,

Atin Professional Corporation

Katharine Brack

,

Osprey Law LLP

Neha Chugh

,

Chugh Law Professional Corporation

Sukhi Dhillon Alberga

,

Bridging Legal Solutions Law Professional Corporation

Lisa Feldstein

,

Lisa Feldstein Law Office Professional Corporation

Renée Fuchs

,

Legal Aid Ontario

Doron Gold

,

Doron J. Gold, Psychotherapy and Wellness Education

Jennifer Gold

,

Wood Gold LLP

Amy Grubb

,

Grubb Legal Consulting

Romesh Hettiarachchi

,

Signal Lawyers / Lawtrepreneur

Selwyn Hicks

,

Hicks & Hicks Professional Corporation

Digby Leigh

,

Digby Leigh & Co.

Kim Mackay

,

Trustee Services

,

Law Society of Ontario

Jack Newton

,

CEO & Founder

,

Clio

Jonquille Pak

,

JPak Employment Lawyers

Colleen Peffers

,

PeffersLaw

Jodie Primeau

,

Primeau Law Professional Corporation

Jonathan Richardson

,

Richardson Hall LLP

Andrew Leroy Rudder

,

Rudder Law Group

Catherine Sanders Reach

,

Director, Center for Practice Management

,

North Carolina Bar Association

The Honourable Lucille Shaw

,

Superior Court of Justice

Cheryl Siran

,

Hook Seller Lundin LLP

Milena Soczka

,

Legal Aid Ontario Duty Counsel Office

Allison Speigel

,

Speigel Nichols Fox LLP

Jacqueline Swaisland

,

Landings LLP

Darlene Tonelli

,

Inter Alia Law

Paul Unger

,

Affinity Consulting Group

Leena Yousefi

,

YLAW

James De Melo

,

Construct Legal