The Six-Minute Real Estate Lawyer 2022
Date
Thursday, November 17, 2022 (9:00 a.m.–1:00 p.m.)
Add this event to your calendar (Downloads an .ICS file)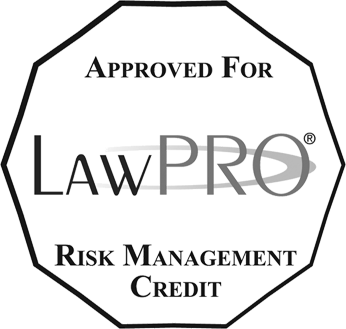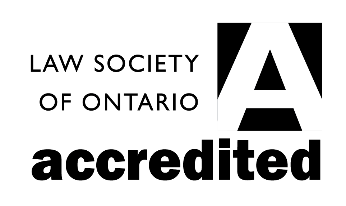 CPD Hour(s)*
3 h 30 m Substantive
30 m Professionalism
Location
View this webcast-only program from your home or office computer
Additional Information
Page Count: 373
* Remember: You must attend CPD programs (in-person, live webcast, or live webcast replay) or view them on-demand to claim CPD Hours. Reading CPD materials alone does not qualify.
Chair
Jeffrey Lem, C.S.

,

Director of Titles

Ministry of Public and Business Service Delivery
Description
Can you imagine a time filled with more change (or more volatility) than the real estate sector over the past 2+ years? You've kept your head — and your practice — through all of this, so what do you need to know moving forward? Like every year, this program delivers timely real estate updates in focussed sessions and comprehensive topic coverage for the information you want (and need) to have. More than ever, this program is your go-to source for knowledgeable practitioners and policy makers who give you the straight goods. After the program, you leave with actionable tools to improve your real estate practice.
Hear about the latest developments at the LRO directly from the Director of Titles
Learn more about Akelius and how it could affect your purchaser (and vendor) clients
Get more information on Cautions, NOSIs, the new Rules on s. 119 Restrictive Covenants and more
Presenters
Jeffrey Lem, C.S.

,

Director of Titles

,

Ministry of Public and Business Service Delivery

Bradley McLellan

,

WeirFoulds LLP

Leor Margulies

,

Robins Appleby LLP

Elise Sieradzki

,

Practice Lead, Commercial Real Estate, Practical Law Canada

,

Thomson Reuters | Canada

Steven Pearlstein, C.S.

,

Minden Gross LLP

John Mascarin, C.S.

,

Aird & Berlis LLP

Simon Crawford

,

Bennett Jones LLP

Doug Bourassa

,

Torkin Manes LLP

David Carter

,

Grechi Carter Professional Corporation

Chris Jaglowitz

,

Common Ground Condo Law

Maurizio Romanin

,

Barrister and Solicitor

Cynthia Cline

,

Deputy City Solicitor

,

City of Thunder Bay

Melodie Eng

,

Minden Gross LLP

Jamie Walker

,

Walker Longo & Associates LLP

Bill Johnston

,

Broker, Manager and Legal Counsel

,

Bosley Real Estate Ltd., Brokerage

Izaak de Rijcke, O.L.S., C.S.

,

Barrister and Solicitor

Bob Aaron

,

Aaron & Aaron

Sarah Turney

,

Fasken Martineau DuMoulin LLP

Alan Silverstein, C.S.

,

Barrister and Solicitor

Tannis Waugh, C.S.

,

Waugh & Co. Barristers and Solicitors

Jerry Udell, C.S.

,

McTague Law Firm LLP

Harry Herskowitz

,

Delzotto, Zorzi LLP

Ian Speers

,

Barrister and Solicitor

Reuben Rosenblatt, LLD, QC, LSM

,

Minden Gross LLP