The Six-Minute Real Estate Lawyer 2021
Date
Wednesday, November 17, 2021 (9:00 a.m.–1:00 p.m.)
Add this event to your calendar (Downloads an .ICS file)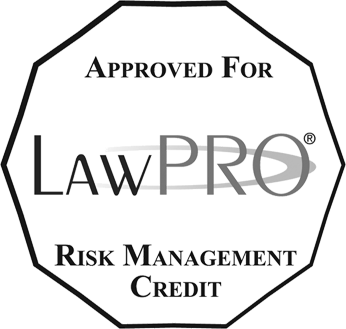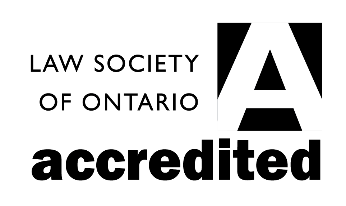 CPD Hour(s)*
3 h 30 m Substantive
30 m Professionalism
Location
View this webcast-only program from your home or office computer
Additional Information
Page Count: 332
* Remember: You must attend CPD programs or view them on demand to claim CPD Hours. Reading CPD materials alone does not qualify.
You may count recorded programs that you watch without a colleague towards your annual CPD Requirement—up to a maximum 6 hours. Recorded programs include archived webcasts, video replays, or any other on-demand program.
Chair
Jeffrey Lem, C.S.

,

Director of Titles

Ministry of Government and Consumer Services
Description
Every year, this program delivers the latest real estate updates in a timely way with short, focussed sessions and comprehensive topic coverage. This year — and despite (or maybe because of) all we've been through — it's still your go-to source for the information you need for managing a busy and effective practice. After the program, you leave with actionable tools to inform your real estate practice and to deliver efficient legal services to your clients.
Hear a lot from the DOT (Director of Titles) in the post-pandemic context
Learn about post-offer executions (Dhatt v. Beer)
Get insight into the perils of lax regulations: lessons for the Ontario condominium industry from the Surfside, FL disaster
Understand fraudulent conveyances and how to protect your practice from them
Presenters
Jeffrey Lem, C.S.

,

Director of Titles

,

Ministry of Government and Consumer Services

Alan Silverstein, C.S.

,

Barrister and Solicitor

Jamie Walker

,

Walker Longo & Associates LLP

Melodie Eng

,

Minden Gross LLP

Maurizio Romanin

,

Barrister and Solicitor

Odysseas Papadimitriou

,

Harris Sheaffer LLP

John Mascarin, C.S.

,

Aird & Berlis LLP

David Carter

,

Grechi Carter Professional Corporation

Ian Speers

,

Barrister and Solicitor

Simon Crawford

,

Bennett Jones LLP

Bob Aaron

,

Aaron & Aaron

Bradley McLellan

,

WeirFoulds LLP

Cynthia Cline

,

Deputy City Solicitor

,

City of Thunder Bay

Sarah Turney

,

Fasken Martineau DuMoulin LLP

Eli Fellman

,

Counsel

,

Tribunals Ontario

Tamara Farber, C.S.

,

Miller Thomson LLP

Leor Margulies

,

Robins Appleby LLP

Raymond Leclair

,

Vice-President, Public Affairs

,

Lawyers' Professional Indemnity Company (LAWPRO®)

Doug Bourassa

,

Torkin Manes LLP

Sidney Troister, C.Arb., LSM

,

Torkin Manes LLP

Chris Jaglowitz

,

Common Ground Condo Law

Steven Pearlstein, C.S.

,

Minden Gross LLP

Reuben Rosenblatt, LLD, QC, LSM

,

Minden Gross LLP

Elise Sieradzki

,

Practice Lead, Commercial Real Estate, Practical Law Canada

,

Thomson Reuters