The Six-Minute Labour Lawyer 2020
Date
Thursday, June 18, 2020 (1:30 p.m.–5:00 p.m.)
Add this event to your calendar (Downloads an .ICS file)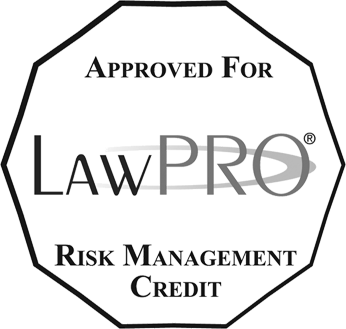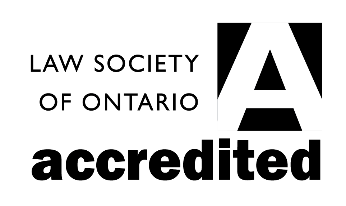 CPD Hour(s)
3 h Substantive
30 m Professionalism
Location
Access this audio-only program from your home or office computer
Additional Information
Page Count: 250
* Remember: You must attend CPD programs (in-person, live webcast, or live webcast replay) or view them on-demand to claim CPD Hours. Reading CPD materials alone does not qualify.
Co-Chairs
Craig Flood

Koskie Minsky LLP

Jodi Gallagher Healy

Hicks Morley Hamilton Stewart Storie LLP
Description
You are dealing with a myriad of challenging issues due to the pandemic and public health restrictions – your clients have employees and members working remotely, they deal with essential services workplaces, while others are involved with workplaces that are planning a return to work in a safe manner​. Our presenters address these topics and more, and each one gets to the point within minutes. You receive materials that explore the presenters' topics in detail so that you take away practical tips to help you advise your clients appropriately.
How should unions and employers handle work refusals now?
​What are the employer's health and safety obligations on re-opening?
​What are some best practices for running an arbitration or mediation remotely?
​Is there a connection between remote work and employees' mental health issues?
Presenters
Annie Berthiaume

,

Vice-Chair

,

Canada Industrial Relations Board

Danielle Bisnar

,

Cavalluzzo LLP

Carla Black

,

Rae Christen Jeffries LLP

Michael Bury

,

Blue Pond Coaching

Pamela Chapman

,

Legal Educator & Consultant

Graham Clarke

,

Arbitrator/Mediator

Katherine Ferreira

,

Koskie Minsky LLP

Craig Flood

,

Koskie Minsky LLP

Robert Fredericks

,

Solicitor & Practice Lead, Employment Law Group

,

City of Toronto

Jodi Gallagher Healy

,

Hicks Morley Hamilton Stewart Storie LLP

Tracey Henry

,

Wright Henry LLP

Samia Hussein

,

Sherrard Kuzz LLP

Lindsay Lawrence

,

Solicitor

,

Ontario Labour Relations Board

Elizabeth McIntyre, LSM

,

Arbitrator/Mediator

,

McIntyre Dispute Resolutions

Kathryn Meehan

,

Hicks Morley Hamilton Stewart Storie LLP

Lorne Richmond

,

Goldblatt Partners LLP

Daria Strachan

,

Shields Hunt Duff Strachan

Carissa Tanzola

,

Filion Wakely Thorup Angeletti LLP

Adrienne Telford

,

Cavalluzzo LLP

Ryan White

,

Cavalluzzo LLP

Nadine Zacks

,

Hicks Morley Hamilton Stewart Storie LLP