The Annotated Employment Agreement 2021: A Focus on Key Clauses
Date
Friday, February 19, 2021 (9:00 a.m.–12:00 p.m.)
Add this event to your calendar (Downloads an .ICS file)
Alternate date: Monday, May 31, 2021 [click to view options]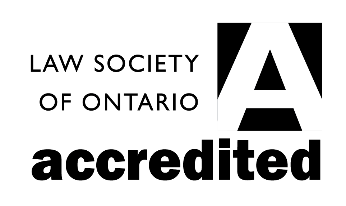 CPD Hour(s)*
2 h 30 m Substantive
30 m Professionalism
Location
View this webcast-only program from your home or office computer
Additional Information
Page Count: 96
* Remember: You must attend CPD programs or view them on demand to claim CPD Hours. Reading CPD materials alone does not qualify.
You may count recorded programs that you watch without a colleague towards your annual CPD Requirement—up to a maximum 6 hours. Recorded programs include archived webcasts, video replays, or any other on-demand program.
Co-Chairs
Lauren Bernardi

,

Bernardi Human Resource Law LLP

Melanie Reist

,

Morrison Reist Krauss LLP
Description
This program only happens every couple of years but it proves immensely popular every single time. You gain practical insights on drafting and interpreting employment agreements from our presenters, all experienced employment law practitioners. Balanced by both employer and employee advocates, our presenters break down actual contract language in light of recent case law and legislative changes, to leave you with valuable precedent language.
What are your obligations regarding existing employment contracts when the law changes?
Understand how to develop a checklist of key clauses
Hear which clauses can put an employment contract at risk
Learn about the Supreme Court's views on arbitration clauses in employment agreements​
Presenters
Hermie Abraham

,

Advocation Professional Corporation

Paul Cassan

,

Wishart Law Firm LLP

Lai-King Hum

,

Principal/Deputy Judge/ Discrimination and Harassment Counsel

,

Hum Law Firm/Ontario Small Claims Court/ Law Society of Ontario

Craig Lewis

,

RZCD Law Firm LLP

Stuart Mackay

,

McKenzie Lake Lawyers LLP

Caroline Richard

,

Bird Richard

Mitchell Rose

,

Mediator and Settlement Counsel

,

Rose Dispute Resolution