Date
Tuesday, September 19, 2023 (8:30 a.m.–4:30 p.m.)
Add this event to your calendar (Downloads an .ICS file)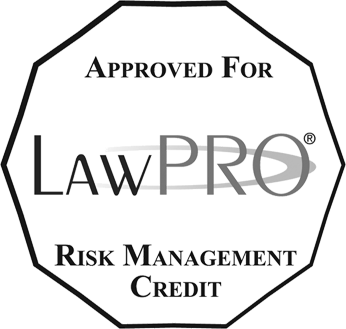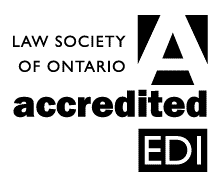 CPD Hour(s)
8 h 30 m Substantive
2 h 30 m Professionalism
1 h EDI Professionalism
Additional Information
Page Count: 805
* Remember: You must attend CPD programs (in-person, live webcast, or live webcast replay) or view them on-demand to claim CPD Hours. Reading CPD materials alone does not qualify.
Co-Chairs
Susan Gunter

Dutton Brock LLP

Adam Wagman, C.S.

Howie, Sacks & Henry LLP
Description
The annual go-to event for motor vehicle litigation returns! This two-day summit provides you with a comprehensive look at pressing issues and recent developments, as well as an opportunity to connect and engage with your peers. Our presenters deliver informative discussions offering insight on diverse topics exploring new frontiers in unprotected defendant liability, WSIAT, litigation loans, and more. The summit is an essential resource to help you manage this unique and complex area of law.
Gain insight into the role of artificial intelligence and its impact on motor vehicle litigation practice
Understand disclosure obligations with respect to third-party financing in MVA cases
Hear the latest on LAT procedures
Discuss best practices for simplified trials and Small Claims Court
Presenters
Susan Gunter

,

Dutton Brock LLP

Adam Wagman, C.S.

,

Howie, Sacks & Henry LLP

Troy Lehman, C.S.

,

Oatley Vigmond LLP

Bronwyn Martin

,

Moodie Mair Walker LLP

Judith Hull, C.S.

,

MD Lawyers

Laurie Tucker, C.S.

,

Burn Tucker Lachaine LLP

Krista Springstead

,

Bruder Springstead LLP

Robert McGill, C.S.

,

McGill Law Firm Professional Corporation

Yusra Murad

,

Crown Law Office - Civil

,

Ministry of the Attorney General

Melissa Miller

,

Howie, Sacks & Henry LLP

Michael Ellis

,

Will Davidson LLP

Oneal Banerjee

,

Dolden Wallace Folick LLP

Michelle T. Friedman

,

AVP Senior Practice Counsel

,

Aviva Trial Lawyers

Chet Wydrzynski

,

Whitelaw Twining (Ontario) LLP

Dr. Dinesh Kumbhare

,

Professor, Department of Medicine

,

University of Toronto

Michael Burgar

,

Smockum Zarnett LLP

Yoni Silberman

,

Bogoroch & Associates LLP

Karim Hirani

,

Zuber & Company LLP

Joseph Cescon

,

McLeish Orlando LLP

Darcy Romaine, C.S.

,

Boland Romaine LLP