17th Real Estate Law Summit
Date
Monday, October 19, 2020 (9:00 a.m.–4:00 p.m.)
Add this event to your calendar (Downloads an .ICS file)
Alternate date: Tuesday, December 29, 2020 [click to view options]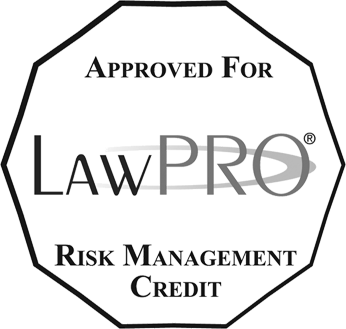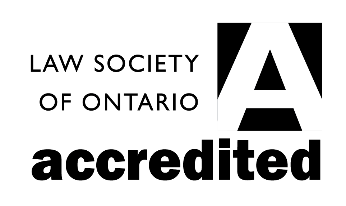 CPD Hour(s)*
5 h Substantive
1 h Professionalism
Location
View this webcast-only program from your home or office computer
Additional Information
Page Count: 254
* Remember: You must attend CPD programs or view them on demand to claim CPD Hours. Reading CPD materials alone does not qualify.
You may count recorded programs that you watch without a colleague towards your annual CPD Requirement—up to a maximum 6 hours. Recorded programs include archived webcasts, video replays, or any other on-demand program.
Co-Chairs
Sidney Troister, C.Arb., LSM

Torkin Manes LLP

Joel Kadish

,

Barrister and Solicitor

Stephanie Eiley

,

Torkin Manes LLP
Description
Things aren't the same anymore, and nowhere is that more true than in real estate law. Social restrictions may ease from time to time, but concerns about residential deals, the market, and the aftermath of COVID are everywhere. The extraordinary events of 2020 mean that we have a lot to discuss at this special Fall Real Estate Summit. As always, our experienced chairs guide you through the most pressing issues, and you can ask our presenters key questions to help you through.
Learn about holdbacks, undertakings, and escrow closings
Hear about the latest mortgage enforcement issues
Get an analysis of residential tenancy enforcement proceedings
Presenters
Sidney Troister, C.Arb., LSM

,

Torkin Manes LLP

Joel Kadish

,

Barrister and Solicitor

Jeffrey Lem, C.S.

,

Director of Titles

,

Ministry of Government and Consumer Services

Merredith MacLennan

,

Merovitz Potechin LLP

Tammy Evans

,

Aird & Berlis LLP

Mark Durward

,

Counsel, Practice Review

,

Law Society of Ontario

Charley Kozdas, CPA, CGA, CFF, CFE, BAccS

,

Auditor, Spot Audit

,

Law Society of Ontario

Mark Gelfand

,

Keslassy Freedman Gelfand LLP

Phil Brown

,

Counsel

,

Law Society of Ontario

Tannis Waugh, C.S.

,

Tannis A. Waugh Professional Corporation

Doug Bourassa

,

Chaitons LLP

Mark Dunn

,

Goodmans LLP

Bob Aaron

,

Aaron & Aaron

Audrey Loeb, LL.M., LSM

,

Shibley Righton LLP

Karsten Lee

,

WeirFoulds LLP

Kristen Ley

,

Cohen Highley LLP

Reuben Rosenblatt, LLD, QC, LSM

,

Minden Gross LLP

Stephanie Eiley

,

Torkin Manes LLP