10th Human Rights Summit
Date
Thursday, December 2, 2021 (9:00 a.m.–4:00 p.m.)
Add this event to your calendar (Downloads an .ICS file)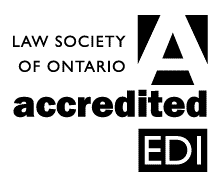 CPD Hour(s)*
5 h Substantive
15 m Professionalism
45 m EDI Professionalism
Location
View this webcast-only program from your home or office computer
Additional Information
Page Count:209
* Remember: You must attend CPD programs or view them on demand to claim CPD Hours. Reading CPD materials alone does not qualify.
You may count recorded programs that you watch without a colleague towards your annual CPD Requirement—up to a maximum 6 hours. Recorded programs include archived webcasts, video replays, or any other on-demand program.
Co-Chairs
Shana French

,

Sherrard Kuzz LLP

Rani Khan

,

Counsel and Legal Manager

Human Rights Legal Support Centre
Description
Like many practice areas, the pandemic has brought major changes to human rights law, both substantive and procedural. How can you keep up to date? Whether you are a lawyer or paralegal, this program will provide you with what you need to know about important developments this year. Leading practitioners, arbitrators, and human rights workers address critical issues in interactive, fast-paced panel discussions.
Consider when the request for a flexible work schedule becomes a human rights issue
Learn about issues of discrimination against Indigenous people
Get tips on litigating before the Human Rights Tribunal
Explore how mandatory vaccination policies intersect with privacy/human rights
Presenters
Shana French

,

Sherrard Kuzz LLP

Rani Khan

,

Counsel and Legal Manager

,

Human Rights Legal Support Centre

Hossein Moghtaderi

,

Filion Wakely, Thorup, Angeletti LLP

Eva Nichols

,

Vice-Chair

,

Ontario Human Rights Tribunal

Dianne Wintermute

,

ARCH Disability Law Centre

Morgan Sim

,

Parker Sim LLP

Lori Mishibinijima

,

Program Manager & Special Advisor, Indigenous & Reconciliation Initiatives

,

Osgoode Hall Law School, York University

Jamie McGinnis

,

Legal Counsel

,

Human Rights Legal Support Centre

Kathryn Bird

,

Hicks Morley Hamilton Stewart Storie LLP

Wade Poziomka

,

Ross & McBride LLP

Dr. Jack Muskat

,

Clinical Director, Mental Health

,

Mental Health, Medcan

Cara Gibbons

,

Solicitor Employment Law

,

City of Toronto Legal Services

Archana Mathew

,

Grievance Officer

,

Ontario Public Service Employees Union

Daniel Michaluk

,

Borden Ladner Gervais LLP

Faisal Bhabha

,

Associate Professor

,

Osgoode Hall Law School, York University

Mariam Moktar

,

Goldblatt Partners LLP

Elizabeth Traynor

,

Siskinds LLP

Melissa Mark

,

Counsel

,

Human Rights Legal Support Centre

Priya Sarin

,

Sherrard Kuzz LLP

Elysia Petrone Reitberger

,

Barrister and Solicitor