The Six-Minute Criminal Lawyer 2022
Date
Saturday, April 30, 2022 (9:00 a.m.–1:00 p.m.)
Add this event to your calendar (Downloads an .ICS file)
Alternate date: Thursday, July 14, 2022 [click to view options]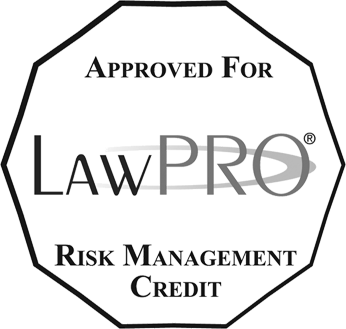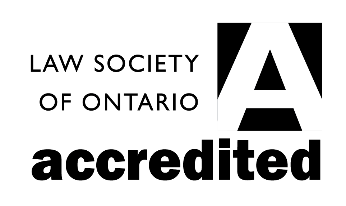 CPD Hour(s)*
3 h 30 m Substantive
30 m Professionalism
Location
View this webcast-only program from your home or office computer
Additional Information
Page Count: 223
* Remember: You must attend CPD programs or view them on demand to claim CPD Hours. Reading CPD materials alone does not qualify.
You may count recorded programs that you watch without a colleague towards your annual CPD Requirement—up to a maximum 6 hours. Recorded programs include archived webcasts, video replays, or any other on-demand program.
Co-Chairs
The Honourable Justice Michelle Fuerst

Superior Court of Justice

Robin Flumerfelt

Ministry of the Attorney General

Nader Hasan

Stockwoods LLP
Description
Concise. Insightful. Comprehensive. In short, a Six-Minute program is the fast track to all the recent developments in criminal law. We capture a variety of perspectives by drawing from a pool of presenters, and each one gets to the point within minutes. You always receive materials that explore the topics in greater detail and take away practical tips and advice you might not get elsewhere. The half-day programs of our Six-Minute series make sure you're up to the challenges of a busy legal practice whether you are Crown or defence counsel.
Learn how the impact of systemic racism should be considered in sentencing
Get an update on statutory amendments relating to sexual assault trials
Hear from judges and senior counsel on current jury issues
Receive important tips on sentencing, evidentiary issues, and more
Presenters
The Honourable Justice Michelle Fuerst

,

Superior Court of Justice

Robin Flumerfelt

,

Ministry of the Attorney General

Nader Hasan

,

Stockwoods LLP

Faisal Mirza

,

Mirza Kwok

Roger Shallow

,

Crown Counsel, Crown Law Office - Criminal

,

Ministry of the Attorney General

James Lockyer

,

Lockyer Zaduk Zeeh

Maija Martin

,

Martin Barristers

Anil Kapoor

,

Kapoor Barristers

Naomi Lutes

,

Greenspan Humphrey Weinstein LLP

Lauren Wilhelm

,

Paquette Wilhelm LLP

Jill Witkin

,

Crown Counsel, Crown Law Office - Criminal

,

Ministry of the Attorney General

Jamie Klukach

,

Crown Counsel, Crown Law Office - Criminal

,

Ministry of the Attorney General

Michael Lacy

,

Brauti Thorning Zibarras LLP

Jason Neubauer

,

General Counsel and Assistant Crown Attorney, Crown Law Office - Criminal

,

Ministry of the Attorney General

Kate Robertson

,

Markson Law Professional Corporation

Gerald Chan

,

Stockwoods LLP

The Honourable Justice Bruce Durno

,

Superior Court of Justice

Frank Addario

,

Addario Law Group LLP

Philip Enright

,

Deputy Director

,

Ministry of the Attorney General

The Honourable Justice Chris de Sa

,

Superior Court of Justice

Linda Shin

,

Crown Counsel, Crown Law Office - Criminal

,

Ministry of the Attorney General

Manasvin Goswami

,

Crown Counsel, Crown Law Office - Criminal

,

Ministry of the Attorney General

Susan Reid

,

Crown Law Office - Criminal

,

Ministry of the Attorney General

Lisa Kerr

,

Assistant Professor, Faculty of Law

,

Queen's University

Hussein Aly, C.S.

,

Aly Amjad Law Group

The Honourable David Watt