The Six-Minute Criminal Court Judge 2022
Date
Saturday, January 22, 2022 (9:00 a.m.–1:00 p.m.)
Add this event to your calendar (Downloads an .ICS file)
Alternate date: Friday, June 3, 2022 [click to view options]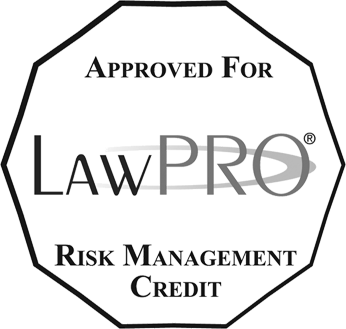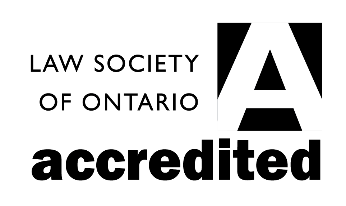 CPD Hour(s)*
3 h Substantive
1 h Professionalism
Location
View this webcast-only program from your home or office computer
Additional Information
Page Count: 275
* Remember: You must attend CPD programs (in-person, live webcast, or live webcast replay) or view them on-demand to claim CPD Hours. Reading CPD materials alone does not qualify.
Chair
The Honourable Justice Bruce Durno

,

Superior Court of Justice
Description
Concise. Insightful. Comprehensive. In short, this Six-Minute program is the fast track to all the recent developments in criminal law. This special Six-Minute program captures various perspectives from more than 25 distinguished Ontario judges while retaining a quick pace and getting to the point. Topics include: jury selection issues, sentencing submissions for offenders with mental health issues, and ineffective assistance of counsel allegations. The half-day programs of our Six-Minute series make sure you're up to the challenges of a busy legal practice whether you are Crown or defence counsel.
Get an update on search and seizure issues
Learn when identification evidence will be excluded
Hear how to effectively cross-examine an untruthful witness
Presenters
The Honourable Justice Bruce Durno

,

Superior Court of Justice

The Honourable Justice David Watt

,

Court of Appeal for Ontario

The Honourable Justice Michelle Fuerst

,

Superior Court of Justice

The Honourable Justice Anne London-Weinstein

,

Superior Court of Justice

The Honourable Justice Michal Fairburn

,

Associate Chief Justice

,

Court of Appeal for Ontario

The Honourable Justice Gladys Pardu

,

Court of Appeal for Ontario

The Honourable Justice David Paciocco

,

Court of Appeal for Ontario

The Honourable Justice Renee Pomerance

,

Superior Court of Justice

The Honourable Justice Michael Code

,

Superior Court of Justice

The Honourable Justice John McMahon

,

Superior Court of Justice

The Honourable Justice Jennifer Woollcombe

,

Superior Court of Justice

The Honourable Justice Richard Schneider

,

Chair, Ontario Review Board

,

Ontario Court of Justice

The Honourable Justice Andrea Tuck-Jackson

,

Ontario Court of Justice

The Honourable Justice Philip Downes

,

Ontario Court of Justice

The Honourable Justice Nancy Dawson

,

Ontario Court of Justice

The Honourable Justice Joseph Di Luca

,

Superior Court of Justice

The Honourable Justice Rita Maxwell

,

Ontario Court of Justice

The Honourable Justice Iona Jaffe

,

Ontario Court of Justice

The Honourable Justice Vanessa Christie

,

Superior Court of Justice

The Honourable Justice Gillian Roberts

,

Superior Court of Justice

The Honourable Justice Mara Greene

,

Ontario Court of Justice

The Honourable Justice Steven Coroza

,

Court of Appeal for Ontario

The Honourable Justice Nancy Dennison

,

Superior Court of Justice

The Honourable Justice Moiz Rahim

,

Ontario Court of Justice

The Honourable Justice Andras Schreck

,

Superior Court of Justice

The Honourable Justice Vincenzo Rondinelli

,

Ontario Court of Justice

The Honourable Justice Gregory Ellies

,

Superior Court of Justice (North Bay)

The Honourable Justice David Harris

,

Superior Court of Justice