Practice Gems: Administration of Estates 2021
Date
Thursday, September 23, 2021 (1:00 p.m.–4:00 p.m.)
Add this event to your calendar (Downloads an .ICS file)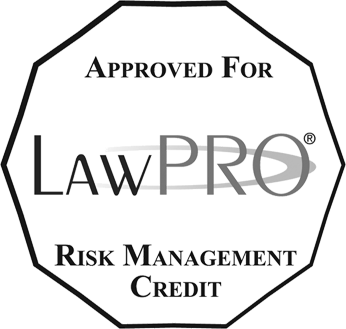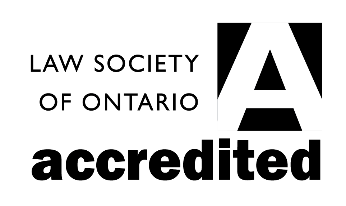 CPD Hour(s)*
2 h 30 m Substantive
30 m Professionalism
Location
View this webcast-only program from your home or office computer
Additional Information
Page Count: 101
* Remember: You must attend CPD programs or view them on demand to claim CPD Hours. Reading CPD materials alone does not qualify.
You may count recorded programs that you watch without a colleague towards your annual CPD Requirement—up to a maximum 6 hours. Recorded programs include archived webcasts, video replays, or any other on-demand program.
Co-Chairs
Jag Gandhi, TEP

Gluskin Sheff & Associates Inc.

Susannah Roth, TEP

O'Sullivan Estate Lawyers LLP
Description
You often confront complicating factors during an estate administration. Our presenters are expert estates and trusts lawyers who review not just the basic elements of estate administration, but also catalogue the common challenges you face and how to address them. You also receive an annotated administration checklist to help you develop your own customized tools for estate administration. Do not miss this informative program to help you address your estate administration needs.
Consider solicitors' duties and compensation issues when acting as executors

Get an update on the latest case law

Hear what you need to know about jointly-held assets

Learn how to adopt self-protective steps in your practice to reduce negligence claims
Presenters
Jag Gandhi, TEP

,

Gluskin Sheff & Associates Inc.

Susannah Roth, TEP

,

O'Sullivan Estate Lawyers LLP

Alexander Procope

,

Perez Bryan Procope LLP

Lisa Filgiano

,

Miller Thomson LLP

Daniel Paperny

,

WEL Partners

Alexandra Manthorpe

,

Cunningham, Swan, Carty, Little & Bonham LLP

Andrea Hill

,

Turkstra Mazza Associates

Jordan Oelbaum

,

Schnurr Kirsh Oelbaum Tator LLP

Sunita Doobay

,

Blaney McMurtry LLP

Sharon Hartung

,

Your Digital Undertaker

Craig Ross

,

Pallett Valo LLP

Stephanie Battista

,

O'Sullivan Estate Lawyers