Practice Gems: Administration of Estates 2020
Date
Monday, September 21, 2020 (1:00 p.m.–4:00 p.m.)
Add this event to your calendar (Downloads an .ICS file)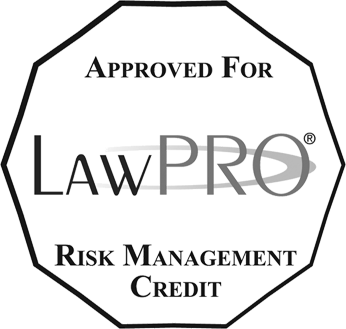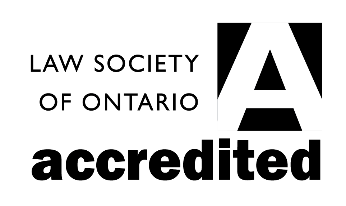 CPD Hour(s)*
2 h 30 m Substantive
30 m Professionalism
Location
View this webcast-only program from your home or office computer
Additional Information
Page Count: 149
* Remember: You must attend CPD programs or view them on demand to claim CPD Hours. Reading CPD materials alone does not qualify.
You may count recorded programs that you watch without a colleague towards your annual CPD Requirement—up to a maximum 6 hours. Recorded programs include archived webcasts, video replays, or any other on-demand program.
Co-Chairs
Jag Gandhi, TEP,

Miller Thomson LLP

Kimberly Whaley, C.S., TEP

,

WEL Partners
Description
Estate administration is rarely straightforward. You often encounter unexpected complications. Our presenters are expert estates and trusts lawyers who not only review for you the core elements of estate administration, but also focus in on some common pitfalls and how to effectively resolve them. You also receive an annotated administration checklist to help you develop your own customized administration tools so that you can satisfy critical steps in the process. Do not miss this informative program!
Understand how to administer primary and secondary wills
Consider how to administer an estate where there is a secret trust
Identify administration problems and steps needed to resolve them
Presenters
Jag Gandhi, TEP

,

Miller Thomson LLP

Kimberly Whaley, C.S., TEP

,

WEL Partners

Sandra Monardo

,

Goddard Gamage LLP

Daniel Paperny

,

WEL Partners

Amelia Yiu

,

Elm Law

Carla Figliomeni

,

KPMG

Rahul Sharma

,

Miller Thomson LLP

Sean Lawler

,

Shibley Righton LLP

Dawn Phillips-Brown

,

Madorin, Snyder LLP

Alison Minard

,

McCarthy Tétrault LLP

M. Jasmine Sweatman, C.S., J.D., TEP, EPC, CPCA

,

Sweatman Law Professional Corporation