Access to Justice: Recognizing the Rights of Children under the UN Convention
Date
Tuesday, November 2, 2021 (9:00 a.m.–5:00 p.m.)
Add this event to your calendar (Downloads an .ICS file)
Alternate date: Friday, April 21, 2023 [click to view options]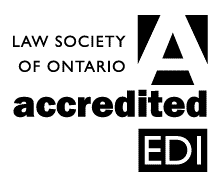 CPD Hour(s)*
5 h 5 m Substantive
20 m Professionalism
1 h 35 m EDI Professionalism
Location
View this webcast-only program from your home or office computer
Additional Information
Page Count: 569
* Remember: You must attend CPD programs (in-person, live webcast, or live webcast replay) or view them on-demand to claim CPD Hours. Reading CPD materials alone does not qualify.
Co-Chairs
The Honourable Freya Kristjanson

,

Superior Court of Justice

Caterina Tempesta

,

Senior Counsel

Office of the Children's Lawyer
Description
Great strides have been made recently to recognize children's rights, especially the importance of their participation in justice processes. Challenges remain, however, for the implementation of Canada's obligations under the UN Convention on the Rights of the Child. This full-day program provides you with critical updates on children's rights under new federal and provincial legislation, case law developments and research. Presenters address family law practitioners specifically but social workers, mental health professionals in family and child protection law, and those who work with children and youth in immigration law and in youth criminal justice will also benefit from this intensive review.
Hear about issues on the rights of Indigenous and LGBTQQIP2SAA children and youth
Understand why children's meaningful participation in matters that affect them - especially in tough cases - is critical
Learn about international standards to support children's access to justice
Presenters
The Honourable Freya Kristjanson

,

Superior Court of Justice

Caterina Tempesta

,

Senior Counsel

,

Office of the Children's Lawyer

The Honourable Donna Martinson

,

(retired)

,

Supreme Court of British Columbia

Peter Jaffe, Ph.D., Professor, Faculty of Education,

,

Western University; Academic Director of the Centre for Research and Education on Violence Against Women & Children; Director Emeritus of the London Family Court Clinic

Sheena Scott

,

Office of the Children's Lawyer

Michael Stangarone

,

MacDonald & Partners LLP

The Honourable Stanley Sherr

,

Ontario Court of Justice

Elizabeth McCarty

,

Office of the Children's Lawyer

Samantha Wisnicki

,

Office of the Children's Lawyer

Brock Jones

,

Assistant Crown Attorney, Crown Law Office - Criminal

,

Ministry of the Attorney General

Sarah Clarke

,

Clarke Child & Family Law

Seema Jain

,

Jain Family Law and Mediation

Lisa LaBorde

,

Barrister and Solicitor

Tammy Law

,

Barrister and Solicitor

Shawn Richard

,

Lenkinski, Carr & Richard LLP

Ian Ross

,

Office of the Children's Lawyer

The Honourable Mary Lou Benotto

,

Court of Appeal for Ontario

Ann Skelton

,

Member: UN Committee on the Rights of the Child

,

Office of the High Commissioner for Human Rights

Claire Houston

,

Assistant Professor

,

Western Law

Professor Simon Lapierre

,

Faculty of Social Sciences

,

University of Ottawa

Kathryn Hollingsworth

,

Professor of Law

,

Newcastle Law School, UK

Katherine Hensel

,

Hensel Barristers (practising in association with Folger Rubinoff LLP)

Sinéad Dearman

,

Olthuis Kleer Townshend LLP

Mary Birdsell, Executive Director

,

Justice for Children and Youth

Maureen Silcoff

,

Silcoff, Shacter, Barristers & Solicitors