Date
Monday, September 13, 2021 (8:30 a.m.–4:30 p.m.)
Add this event to your calendar (Downloads an .ICS file)
Alternate date: Thursday, December 16, 2021 [click to view options]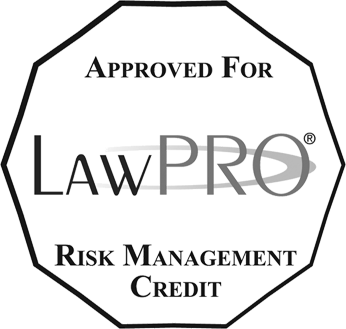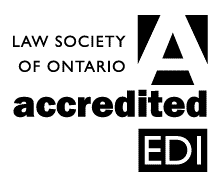 CPD Hour(s)*
8 h 30 m Substantive
2 h 30 m Professionalism
1 h EDI Professionalism
Location
View this webcast-only program from your home or office computer
Additional Information
Page Count: 283
* Remember: You must attend CPD programs (in-person, live webcast, or live webcast replay) or view them on-demand to claim CPD Hours. Reading CPD materials alone does not qualify.
Co-Chairs
Susan Gunter

Dutton Brock LLP

Adam Wagman, C.S.

Howie, Sacks & Henry LLP
Description
A program not to be missed by anyone involved in motor vehicle litigation, this two-day comprehensive summit has it all. Our presenters have the information and analysis you need to know, together with a timely and relevant look at the challenges of the past year, and what to expect looking ahead. Speakers delve into the latest on a diverse range of topics covering important legislative changes, procedural matters, ethical issues, and more, offering insight accumulated from their years of experience.
Gain insight into the deductibility of collateral benefits and CERB from tort income damages
Hear the latest on SABS policy development
Understand the pandemic's effects on the future of medical assessments
Presenters
Steven Anderson, BASc PE

,

Senior Engineer

,

MEA Forensic Engineers & Scientists

Richard Bogoroch, C.S.

,

Bogoroch & Associates LLP

Lindsay Charles

,

McLeish Orlando LLP

Maria Damiano

,

Harte Law Professional Corporation

Laura Emmett

,

Strigberger Brown Armstrong LLP

Joanna Eubanks

,

Shah-Eubanks Professional Corporation

Stephanie Greenwald, DIFA, MFAcc, CFE

,

RSM Canada

Susan Gunter

,

Dutton Brock LLP

Karim Hirani

,

Zuber & Company LLP

Professor Erik Knutsen

,

Faculty of Law

,

Queen's University

Timothea Leung

,

Gilbert Kirby Stringer LLP

Andrea Lim

,

Dutton Brock LLP

David MacDonald, C.S.

,

Thomson Rogers

Kaitlyn MacDonell

,

Howie, Sacks & Henry LLP

Duncan Macgillivray, C.S.

,

White Macgillivray Lester LLP

Teresa-Anne Martin

,

Aviva Trial Lawyers

Todd McCarthy, C.S.

,

Flaherty McCarthy LLP

Dr. Manu Mehdiratta, MD FRCPC

,

Co-Founder and Director, iScope Concussion and Pain Clinic; Division of Neurology

,

Trillium Health Partners

Sudevi Mukherjee-Gothi

,

Pallett Valo LLP

The Honourable Fred Myers

,

Superior Court of Justice

Linda O'Brien

,

Evans, Philp LLP

Sandev Purewal, C.S.

,

Gluckstein Lawyers

Jonathan Shime

,

Cooper Sandler Shime & Bergman LLP

Tripta Sood

,

Bruder Springstead LLP

Joanna Sweet

,

Greg Monforton & Partners

The Honourable Lori Anne Thomas

,

Ontario Court of Justice

Adam Wagman, C.S.

,

Howie, Sacks & Henry LLP

The Honourable Justice Darla Wilson

,

Superior Court of Justice

Dr. Robert Tarzwell, MD, FRCPC (Nuclear Medicine, Psychiatry)

,

INITIO PET/CT Medical Imaging