Date
Thursday, August 20, 2020 (8:30 a.m.–4:45 p.m.)
Add this event to your calendar (Downloads an .ICS file)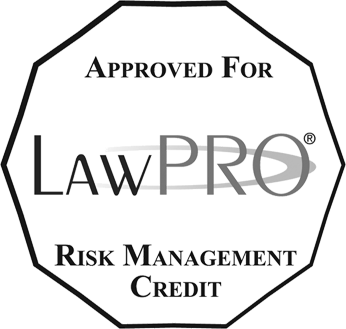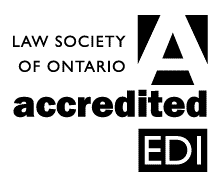 CPD Hour(s)*
10 h 15 m Substantive
2 h 20 m Professionalism
40 m EDI Professionalism
Location
View this webcast-only program from your home or office computer
Additional Information
Page Count: 301
* Remember: You must attend CPD programs (in-person, live webcast, or live webcast replay) or view them on-demand to claim CPD Hours. Reading CPD materials alone does not qualify.
Co-Chairs
Susan Gunter

Dutton Brock LLP

Adam Wagman, C.S.

Howie, Sacks & Henry LLP
Description
Practitioners who do motor vehicle litigation work need one program where they can receive a comprehensive review of all things relevant to their practice. This summit has become that core program for many. Turn to our presenters for an update on LAT procedures, causation, the impact of cannabis legalization, practice considerations during the pandemic plus much more. It's time well spent.
Get up to date on collateral benefits
Consider the impact of artificial intelligence
Hear judges explain what is most effective in litigation
Presenters
Professor Benjamin Alarie

,

University of Toronto

Chris Blom, C.S.

,

Miller Thomson LLP

Patrick Brown, C.S.

,

McLeish Orlando LLP

Pino Cianfarani, C.S.

,

Lerners LLP

Tania Harris

,

Law Clerk

,

Howie, Sacks & Henry LLP

Jennifer Hoffman

,

Hoffman Law Professional Corporation

Ian Hu

,

Carroll Heyd Chown LLP

Paul Kovacs

,

Executive Director, Institute for Catastrophic Loss Reduction (ICLR), Adjunct Research Professor, Economics

,

University of Western Ontario

Erin Murray

,

Oatley Vigmond LLP

Rabeena Mussalin

,

Thompson, Tooze, McLean, Elkin

Anandi Naipaul

,

Ross & McBride LLP

Roger Oatley

,

Oatley Vigmond LLP

Daniel Reisler, C.S.

,

Reisler Law Professional Corporation

Caryma Sa'd

,

[s]advocacy

Kadey B.J. Schultz

,

Schultz Frost LLP

Nancy Smith Lea

,

Director, The Centre for Active Transportation

,

Clean Air Partnership

Jordan Solway

,

Executive Vice President, Legal and Enforcement

,

Financial Services Regulatory Authority of Ontario (FSRA)

Paul Torrie

,

Global Resolutions Inc.

Robert Traves

,

Borden Ladner Gervais LLP

Sharon Warden

,

Warden Wright LLP