Date
Wednesday, November 23, 2022 (9:00 a.m.–4:30 p.m.)
Add this event to your calendar (Downloads an .ICS file)
Alternate date: Friday, December 16, 2022 [click to view options]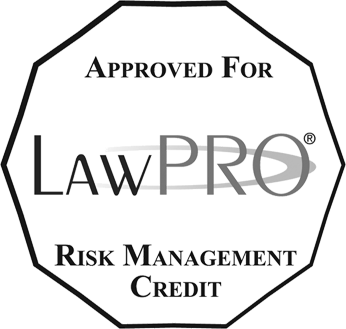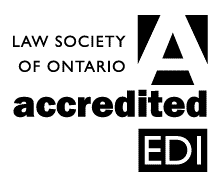 CPD Hour(s)*
5 h Substantive
50 m Professionalism
40 m EDI Professionalism
Additional Information
Page Count: 183
* Remember: You must attend CPD programs (in-person, live webcast, or live webcast replay) or view them on-demand to claim CPD Hours. Reading CPD materials alone does not qualify.
Co-Chairs
Monmi Goswami

,

Counsel

Department of Justice Canada

Lily Tekle

,

Manager-Lawyer, Refugee Law Office (Hamilton)

Legal Aid Ontario
Description
Celebrating 30 years of providing timely information to the immigration practitioner, this two-day summit returns as the key resource for professionals in this expanding field. If you work in citizenship, immigration, and refugee law matters, you need this comprehensive update on rules, programs, and procedures. Policy changes and the increased focus on immigration post-pandemic bring immigration law into focus right now. Our presenters from government, border control, the Department of Justice, and legal aid are officials, adjudicators, and practitioners involved in those changes. They engage in informative and interactive panel discussions that deliver up-to-date information and give you an opportunity to pose the questions that you want answers for.
Get an update on eligibility, Port of Entry claims, and backlog reduction
Receive an analysis of the the year's major cases
Obtain tips on using the Express Entry, Sponsorship, Refugee, and Employer Portals
Hear an in-depth review of the Global Talent Stream LMIA
Consider how to avoid and mitigate the impact of a cyber breach on your practice
Presenters
Monmi Goswami

,

Counsel

,

Department of Justice Canada

Lily Tekle

,

Manager-Lawyer, Refugee Law Office (Hamilton)

,

Legal Aid Ontario

James Todd

,

Senior Counsel, National Litigation Sector, Ontario Regional Office, Immigration Law Division

,

Department of Justice Canada

Emma White

,

LAO LAW

,

Legal Aid Ontario

Cheryl Robinson

,

Refugee Law Office

,

Legal Aid Ontario

The Honourable Justice Avvy Go

,

Federal Court of Canada

Christopher Ezrin

,

Counsel

,

Department of Justice Canada

Anthony Navaneelan

,

Refugee Law Office

,

Legal Aid Ontario

Chantal Tie

,

Part-time Professor, Faculty of Law

,

University of Ottawa

Asiya Hirji

,

Staff Lawyer

,

Downtown Legal Services

Judith Michaely

,

Senior Counsel, National Litigation Sector

,

Department of Justice Canada

Simon Wallace

,

Barrister and Solicitor

Warda Shazadi Meighen

,

Landings LLP

Sarah Boyd

,

Sarah L. Boyd Law

Jonathan Porter

,

Landings LLP

Andrea Ethier

,

Manager, Intelligence and Enforcement Branch

,

Canada Border Services Agency

Negar Azmudeh

,

Assistant Deputy Chairperson

,

Refugee Protection Division, Quality Centre

Jennifer Ellis

,

Legal Counsel, Legal Services

,

Immigration and Refugee Board of Canada

Suzanne Gilbert

,

Deputy Chairperson

,

Immigration Appeal Division

Shauna Labman, PhD

,

Director of Human Rights Program (Acting), Associate Professor, Global College

,

The University of Winnipeg

Martin Mündel

,

Director, Asylum Program Division (APD), Resettlement and Asylum Strategic Operations Branch (RASO)

,

Immigration, Refugees and Citizenship Canada