Date
Wednesday, November 24, 2021 (9:00 a.m.–4:30 p.m.)
Add this event to your calendar (Downloads an .ICS file)
Alternate date: Wednesday, December 15, 2021 [click to view options]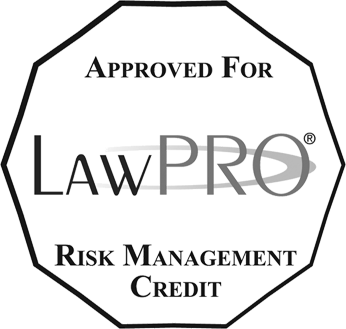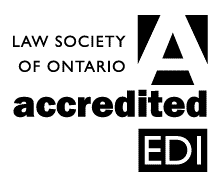 CPD Hour(s)*
5 h Substantive
40 m Professionalism
50 m EDI Professionalism
Location
View this webcast-only program from your home or office computer
Additional Information
Page Count: 303
* Remember: You must attend CPD programs (in-person, live webcast, or live webcast replay) or view them on-demand to claim CPD Hours. Reading CPD materials alone does not qualify.
Co-Chairs
Monmi Goswami

,

Counsel

Department of Justice Canada

Alyssa Manning

,

Manager – Lawyer, Refugee Law Office

Legal Aid Ontario
Description
For lawyers and paralegals working in citizenship, immigration, and refugee law, this two-day summit gives you a comprehensive update on quickly changing rules and programs. Our presenters review how tribunals and courts have transitioned to online processes and adjudication and give you tips on how to effectively navigate the new procedures. Government immigration and refugee officials, Department of Justice lawyers, adjudicators, and private practitioners join together to create informative panels that provide you with up-to-date information and give you ample opportunity to ask your questions.
Receive an update on recent board and court cases
Hear about the latest temporary immigration programs
Understand how criminal proceedings can impact your client's refugee case
Learn how to follow the Federal Court's new protocol on solicitor competence
Presenters
Monmi Goswami

,

Counsel

,

Department of Justice Canada

Alyssa Manning

,

Manager – Lawyer, Refugee Law Office

,

Legal Aid Ontario

The Honourable John Norris

,

Federal Court of Canada

Christopher Ezrin

,

Counsel

,

Department of Justice Canada

Asiya Hirji

,

Staff Lawyer

,

Downtown Legal Services

Katie James

,

Lawyers' Professional Indemnity Company (LawPRO®)

Warda Shazadi Meighen

,

Landings LLP

Djawid Taheri

,

Taheri Law Office

Kate Webster

,

Staff Lawyer

,

Refugee Law Office

Amy King

,

Counsel

,

Department of Justice Canada

Emma White

,

Staff Lawyer, LAO LAW

,

Legal Aid Ontario

Richard Sharpe

,

Director, Equity, Anti-Racism, Diversity and Inclusion

,

Department of Justice Canada

The Honourable Justice Donald J. Rennie

,

Federal Court of Canada

Jacqueline Swaisland

,

Landings LLP

Marianne Zoric

,

General Counsel, Ontario Regional Office, National Litigation Sector

,

Department of Justice Canada

Ayesha Kumararatne

,

Kumararatne Law

Megan Howatt

,

Criminal Counsel

,

Legal Aid Ontario

Swathi Sekhar

,

Swathi Sekhar PC

James McNamee

,

Senior Director

,

Immigration Refugees and Citizenship Canada

David Schembri

,

Senior Program Advisor, Asylum Interoperability Team

,

Immigration Refugees and Citizenship Canada

Jeannine Plamondon

,

Crown Prosecutor

,

Public Prosecution Service of Canada

Desiree Adams

,

Member, Anti-Racism Working Group

,

Refugee Appeal Division

Lisa Boot

,

Director, Human Resources

,

Immigration and Refugee Board of Canada

Lynne Lamarche

,

Director

,

Canada Border Services Agency

Kimberly Roach

,

Policy Counsel for the Racialized Communities Strategy

,

Legal Aid Ontario

Melany Mercier

,

Director

,

Immigration, Refugees and Citizenship Canada