Date
Monday, March 28, 2022 (9:00 a.m.–4:00 p.m.)
Add this event to your calendar (Downloads an .ICS file)
Alternate date: Monday, June 27, 2022 [click to view options]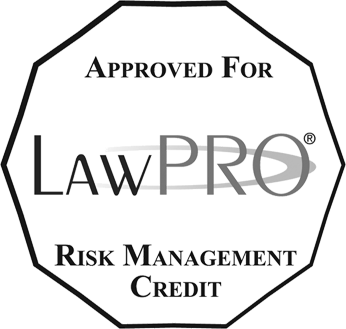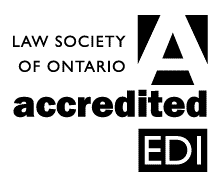 CPD Hour(s)*
9 h Substantive
2 h Professionalism
1 h EDI Professionalism
Location
View this webcast-only program from your home or office computer
Additional Information
Page Count: 721
* Remember: You must attend CPD programs or view them on demand to claim CPD Hours. Reading CPD materials alone does not qualify.
You may count recorded programs that you watch without a colleague towards your annual CPD Requirement—up to a maximum 6 hours. Recorded programs include archived webcasts, video replays, or any other on-demand program.
Co-Chairs
Kelly D. Jordan, C.S.

Kelly D. Jordan Family Law Firm

Shawn Richard

Lenkinski, Carr & Richard LLP
Description
​The evolving attitudes toward the practice of family law have led to significant changes in how breakdowns of relationships are handled and the role of family lawyers in the process. Legislation has been amended and there is an increased recognition of alternative methods of dispute resolution. As well, the advent of new technology and the challenges of the pandemic that created abrupt changes to court processes have led to a transformation and modernization of family law practice. What does this mean for you and how you manage your practice and interact with your clients? Our presenters consider the effects these factors have had on parenting and decision-making, child and spousal support, property division, procedures, and practice management. Hear from experienced lawyers, judges, and experts on the latest case law, trends, and hot topics and get practical takeaways that you can implement into your practice.
Hear about the future of family law from our judicial panel
Get an update on spousal support and answers to your SSAG questions
Learn about torts in family law and bringing a claim for damages
Understand negotiation theory and how to successfully advance your client's position
​Be aware of trauma-informed lawyering and how you can integrate it into your practice
Presenters
Kelly D. Jordan, C.S.

,

Kelly D. Jordan Family Law Firm

Shawn Richard

,

Lenkinski, Carr & Richard LLP

Aaron Franks

,

Epstein Cole LLP

Phil Brown

,

Senior Counsel, Practice Management, Practice Supports and Resources

,

Law Society of Ontario

Harjot Dosanjh

,

Office of the Public Guardian & Trustee

Alexander Procope

,

Perez Bryan Procope LLP

Vanessa Lam

,

Lam Family Law

Professor Nicholas Bala, LSM

,

Faculty of Law

,

Queen's University

Mark Chyz

,

CM2 Media

Claire Houston

,

Assistant Professor

,

Western Law

The Honourable Justice Ramona Wildman

,

Superior Court of Justice

The Honourable Justice Heather Mendes

,

Ontario Court, Provincial Division

Colin Rule

,

President and CEO

,

Mediate.com and Arbitrate.com

Fareen Jamal

,

Jamal Family Law Professional Corporation

The Honourable Justice Kendra Coats

,

Superior Court of Justice

The Honourable Justice Lise Parent

,

Senior Advisory Family Justice

,

Ontario Court of Justice

Kavita Bhagat, C.S.

,

Kavita V. Bhagat Professional Corporation

Tami Moscoe

,

Senior Family Counsel

,

Superior Court of Justice