12th In-House Counsel Summit
Date
Thursday, February 17, 2022 (9:00 a.m.–4:00 p.m.)
Add this event to your calendar (Downloads an .ICS file)
Alternate date: Monday, June 20, 2022 [click to view options]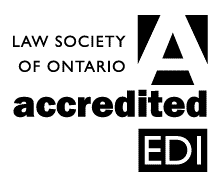 CPD Hour(s)*
5 h Substantive
30 m Professionalism
30 m EDI Professionalism
Location
View this webcast-only program from your home or office computer
Additional Information
Page Count: 115
* Remember: You must attend CPD programs or view them on demand to claim CPD Hours. Reading CPD materials alone does not qualify.
You may count recorded programs that you watch without a colleague towards your annual CPD Requirement—up to a maximum 6 hours. Recorded programs include archived webcasts, video replays, or any other on-demand program.
Co-Chairs
Angela Giancaterini

,

Senior Legal Counsel

Kellogg Canada Inc.

Vinay Mehta

,

General Counsel

Alectra Utilities Corporation
Description
In the aftermath of the pandemic, you will face new challenges as in-house counsel (as well as the chance to explore opportunities that the pandemic brought forward). Whether you are a large or a small department, this summit meets your essential learning needs during a time of renewal and innovation within the corporate world. How can your group add more value to the business right now?
Learn about key legal developments impacting the work of in-house counsel
Gain insights into workers' rights beyond COVID
Get important updates on privacy and social media law
Presenters
Angela Giancaterini

,

Legal Counsel

,

Kellogg Canada Inc.

Vinay Mehta

,

General Counsel

,

Alectra Utilities Corporation

George Ellinidis

,

Vice-President and General Counsel – International

,

Smuckers Food of Canada Corp.

Angelina Mason

,

General Counsel & Vice-President, Legal

,

Canadian Bankers Association

Jasmine Samra

,

Gowling WLG (Canada) LLP

Tara Sastri

,

Vice-President & Associate General Counsel, Ombudsman and Privacy

,

CIBC

René Bissonnette

,

Gowling WLG (Canada) LLP

Marisa Muchnik

,

General Counsel, Canada

,

Ferrero Canada Ltd.

Erin Eizenman

,

General Counsel

,

MaRS Discovery District

Darlene Tonelli

,

Inter Alia Law

Caitlin Russell

,

Cassels, Brock & Blackwell LLP

Luke Woolford

,

Cassels, Brock & Blackwell LLP

Nikki Gershbain

,

EDI Consultant and Strategist

Adrian Ishak

,

Ddirector, Senior Corporate Counsel-Global Labour & Employment

,

Salesforce

Neena Gupta

,

Gowling WLG (Canada) LLP

Avneet Jaswal

,

Fasken Martineau DuMoulin LLP

Blake Moran

,

Associate General Counsel

,

Gordon Food Services Canada Ltd.

Yael Bienenstock

,

Torys LLP

Christopher Martyr

,

Dutton Brock LLP

Dražen Bulat

,

Miller Thomson LLP

John Vellone

,

Borden Ladner Gervais LLP

Bindu Dhaliwal

,

Vice-President, Environmental, Social and Governance

,

CIBC