10th Business Law Summit
Date
Monday, November 16, 2020 (9:00 a.m.–4:00 p.m.)
Add this event to your calendar (Downloads an .ICS file)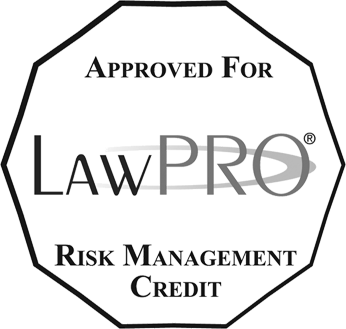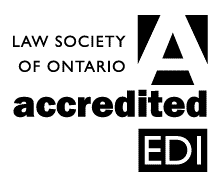 CPD Hour(s)*
5 h 30 m Substantive
30 m EDI Professionalism
Location
View this webcast-only program from your home or office computer
Additional Information
Page Count: 197
* Remember: You must attend CPD programs or view them on demand to claim CPD Hours. Reading CPD materials alone does not qualify.
You may count recorded programs that you watch without a colleague towards your annual CPD Requirement—up to a maximum 6 hours. Recorded programs include archived webcasts, video replays, or any other on-demand program.
Co-Chairs
Nicole Kapos

DLA Piper (Canada) LLP

Max Spearn

,

Miller Thomson LLP
Description
Your clients' businesses are changing at a fast pace, and you need to keep up. Our presenters help you understand the ins and outs of these new business models and how the law can be applied to them. You also gain insight into the latest legislative changes, and much more.
Learn what business lawyers need to know about employment law in the pandemic world
Understand the changing privacy landscape and the risk to your clients
Gain insight into how businesses can protect their boards of directors in dealing with increased liability issues
Presenters
Nicole Kapos

,

DLA Piper (Canada) LLP

Max Spearn

,

Miller Thomson LLP

Ryan Campbell

,

DLA Piper (Canada) LLP

Robin Upshall

,

Davies Ward Phillips & Vineberg LLP

Sara Josselyn

,

Miller Thomson LLP

Naveen Mehta

,

Legal Officer

,

MESH/diversity

Peter Viitre

,

Sotos LLP

Imran Ahmad

,

Blake, Cassels & Graydon LLP

Ronan Levy

,

Founder & Executive Chairman

,

Field Trip Health

Carlie Fox

,

Goodmans LLP

Karsten Lee

,

WeirFoulds LLP

Samantha Prasad

,

Minden Gross LLP

Graham Phoenix

,

Loopstra Nixon LLP

Nathaniel Read-Ellis

,

Adair Goldblatt Bieber LLP