The New Anti-Money Laundering Requirements: What You Need to Know Before January 1, 2022
Date
Friday, November 12, 2021 (12:00 p.m.–1:30 p.m.)
Add this event to your calendar (Downloads an .ICS file)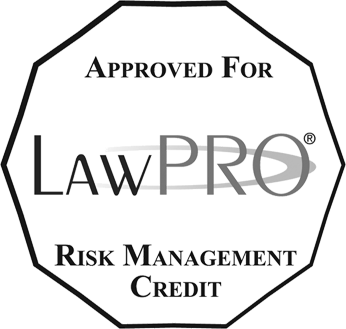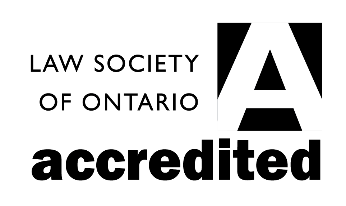 CPD Hour(s)*
0 Substantive
1 h 30 m Professionalism
Location
View this webcast-only program from your home or office computer
Additional Information
Page Count: 103
* Remember: You must attend CPD programs or view them on demand to claim CPD Hours. Reading CPD materials alone does not qualify.
You may count recorded programs that you watch without a colleague towards your annual CPD Requirement—up to a maximum 6 hours. Recorded programs include archived webcasts, video replays, or any other on-demand program.
Description
On January 1, amendments to the Law Society's client identification and verification, cash transaction, and trust accounting requirements for lawyers and paralegals come into effect. These changes enhance existing requirements aimed at combatting money laundering and terrorist financing, while preserving solicitor-client privilege and the independence of the legal professions. Our presenters guide you through the amendments to the Law Society's by-laws, give you tips to smoothly integrate the changes into your practice, assist you with identifying red flags and managing risk, direct you to available supports and resources, and answer frequently asked questions. Do not miss this informative program.
Learn about the new permissible methods of verifying client identity
Hear about the new requirements when verifying the identity of clients who are minors or organizations
Understand the source of funds and periodic monitoring requirements that will reduce the risk of lawyers or paralegals unwittingly becoming involved in or assisting with money laundering or terrorist financing
Presenters
Jim Varro

,

Director, Office of the CEO and Corporate Secretary

,

Law Society of Ontario

Megan Shortreed

,

Paliare Roland Rosenberg Rothstein LLP

Matthew Wylie

,

Strategic Policy Counsel, Policy Division

,

Law Society of Ontario

Anthony Gonsalves, CMA

,

Team Manager, Investigation Services

,

Law Society of Ontario

Raymond Leclair

,

Vice-President, Public Affairs

,

Lawyers' Professional Indemnity Company (LAWPRO®)