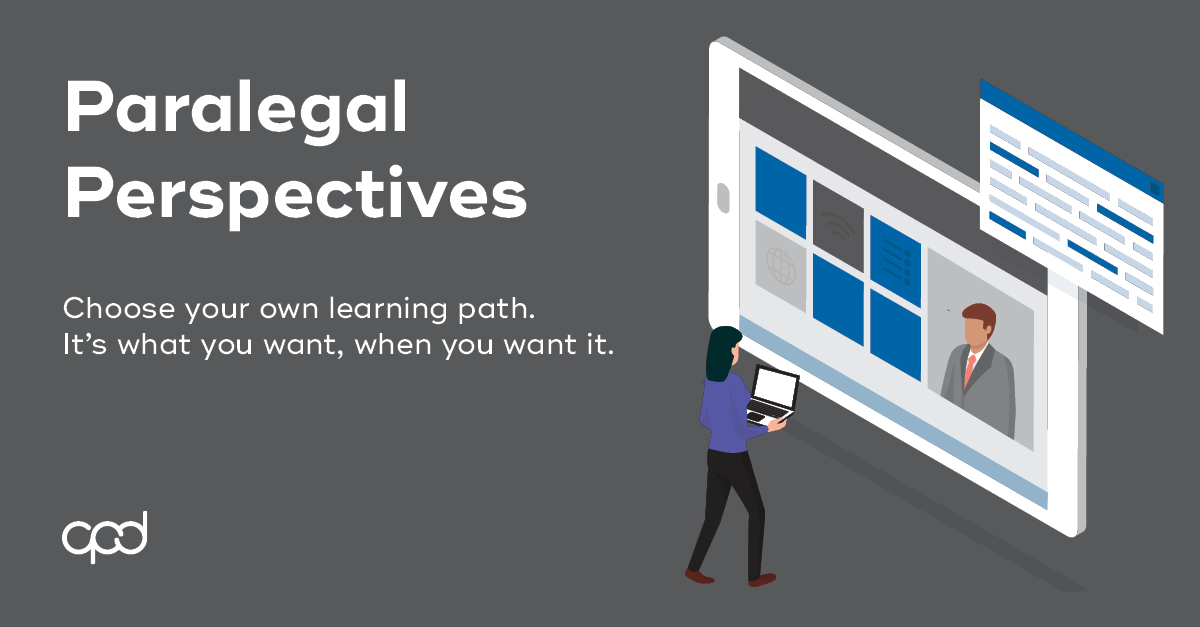 The professional life of a paralegal is fast-paced and demanding, especially during challenging times. You don't have extra time to search for the information you need. Choose the CPD topics most relevant for you, make the most of your time, and find the answers to help manage and build a successful practice.
This new CPD series optimizes your time as you create a customized program — just choose as many of the three topics offered as pre-recorded sessions as you want. In each, our expert presenters provide useful tips and insightful guidance using a practical approach. Select all three and receive a bonus topic! Choose your own learning path. It's what you want, when you want it.
Select the on-demand topics of your choice and receive a special bundle price if you select all three. Get one topic for $40 or all three for $105!
Bonus! If you purchase all 3 topics listed above, the following one is complimentary!
But wait! There's more! Join us for Paralegal Perspectives: In Conversation, a complimentary live Q&A session on January 29th, from 10:00 am to 10:45 am!