Mental Health Summit for Legal Professionals 2022
Date
Tuesday, May 3, 2022 (9:00 a.m.–1:00 p.m.)
Add this event to your calendar (Downloads an .ICS file)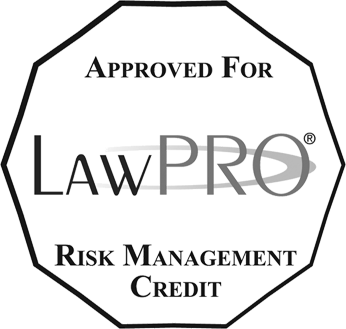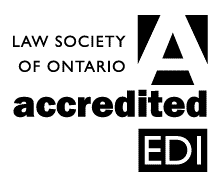 CPD Hour(s)*
0 Substantive
4 h EDI Professionalism
Location
View this webcast-only program from your home or office computer
Additional Information
Page Count: 119
* Remember: You must attend CPD programs (in-person, live webcast, or live webcast replay) or view them on-demand to claim CPD Hours. Reading CPD materials alone does not qualify.
Co-Chairs
Teresa Donnelly

,

Treasurer

Law Society of Ontario

Beth Beattie

,

Senior Counsel

Ministry of the Attorney General
Description
Everyone who works in law knows that, at times, it can be a challenging field. Unfortunately, legal professionals struggle with mental health and substance use issues at significantly higher rates than the general public. Many of us experience stress, anxiety, and depression at times throughout our careers. The pandemic has heightened our isolation, anxiety or sense of being overwhelmed. The LSO's highly successful inaugural Mental Health Summit last year brought the lived experience of these challenges to our notice, shining light on what we may experience and how it can affect us and our professional obligations. This year, we continue these important discussions to focus on practical strategies that each of us can implement in our professional – and personal – lives to support our well-being. We hope you will join us as we continue these important conversations.
Get some tips and tools for talking about mental health with your colleagues
Consider ways to support your and your colleagues' mental health by practising law differently
Hear about existing options for peer support
Presenters
Teresa Donnelly

,

Treasurer

,

Law Society of Ontario

Beth Beattie

,

Senior Counsel

,

Ministry of the Attorney General

The Honourable Clément Gascon

,

Woods LLP

Carole Dagher

,

Vice-President Legal

,

Loblaw Companies Ltd.

Imran Kamal, C.S.

,

Counsel, Crown Law Office – Civil

,

Ministry of the Attorney General

Denise Waligora

,

Training and Delivery Specialist, Mental Health First Aid

,

Mental Health Commission of Canada

Erin Durant

,

Durant Barristers

Ashleigh Frankel

,

The WiseMind Co.

Daniel Stein

,

Barrister & Solicitor

Leena Yousefi

,

YLAW

Jason Balgopal

,

Assistant Crown Attorney, Criminal Law Division

,

Ministry of the Attorney General

Alysia Davies, MSW, RSW

,

Staff Clinician, Member Assistance Program (MAP)

,

Homewood Health, Inc.

Michelle Leong Francis

,

Chief Business Architect

,

TTG Consulting Group Inc.

Douglas Millstone

,

Barrister & Solicitor

Nicole Richmond

,

Barrister and Solicitor