Date
Wednesday, May 19, 2021 (9:00 a.m.–1:00 p.m.)
Add this event to your calendar (Downloads an .ICS file)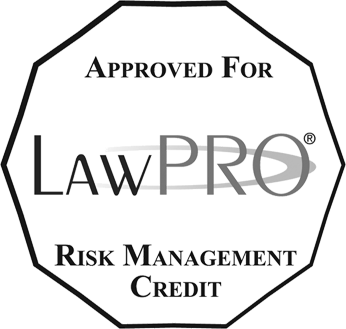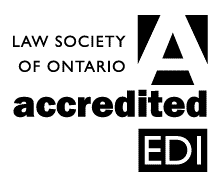 CPD Hour(s)*
0 Substantive
8 h EDI Professionalism
Location
View this webcast-only program from your home or office computer
Additional Information
Page Count: 66
* Remember: You must attend CPD programs or view them on demand to claim CPD Hours. Reading CPD materials alone does not qualify.
You may count recorded programs that you watch without a colleague towards your annual CPD Requirement—up to a maximum 6 hours. Recorded programs include archived webcasts, video replays, or any other on-demand program.
Co-Chairs
Beth Beattie

,

Counsel

Ministry of the Attorney General

Teresa Donnelly

,

Treasurer

Law Society of Ontario
Description
​As a legal professional, your work could pose real challenges to your mental health every day — even before the pandemic. Those challenges are now multiplied. At this summit, you hear directly from legal professionals who experience mental illness about how they tackle these issues in their professional lives. Speakers discuss the impact of workplace and legal culture on members' mental health and how to reduce stigma in the legal professions. A must-attend event for paralegals, lawyers, articling and paralegal students, law office diversity committees, and articling principals, you leave with effective tools to address mental health in your legal workplace, and learn how to support your colleagues with mental health issues.
Presenters
Beth Beattie

,

Counsel

,

Ministry of the Attorney General

Teresa Donnelly

,

Treasurer

,

Law Society of Ontario

The Honourable George R. Strathy

,

Chief Justice of Ontario

Orlando Da Silva, LSM

,

Chief Administrator/CEO

,

Administrative Tribunals Support Services of Canada

Michelle Leong Francis

,

Chief Business Architect

,

TTG Group Consulting Inc.

Doron Gold

,

Psychotherapist and Social Worker

,

Homewood Health, Inc.

Tanya Parker Wallace

,

Parker Wallace Family Law

Lauren Linton

,

Law Clerk and Paralegal

,

Ministry of the Attorney General

Dr. Raj Bhatla

,

Psychiatrist-in-Chief & Chief of Staff

,

Royal Ottawa Health Care Group

Darryl Singer

,

Diamond and Diamond Lawyers LLP

Kara Hardin

,

Psychotherapist and Former Lawyer

,

Kara Hardin Mental Health Consulting and Clinical Counseling

The Honourable Lori Anne Thomas

,

Ontario Court of Justice

Françoise Mathieu

,

Psychotherapist and Executive Director

,

TEND Academy

Zehra Haffajee

,

Victim/Witness Service Worker

,

Ontario Victim Witness Assistance Program

Fran Carnerie

,

Deputy Legal Director (retired) Ministry of the Environment, currently: PhD in Law candidate

,

Osgoode Hall Law School

Helgi Maki

,

Resilience Coaching and Consulting