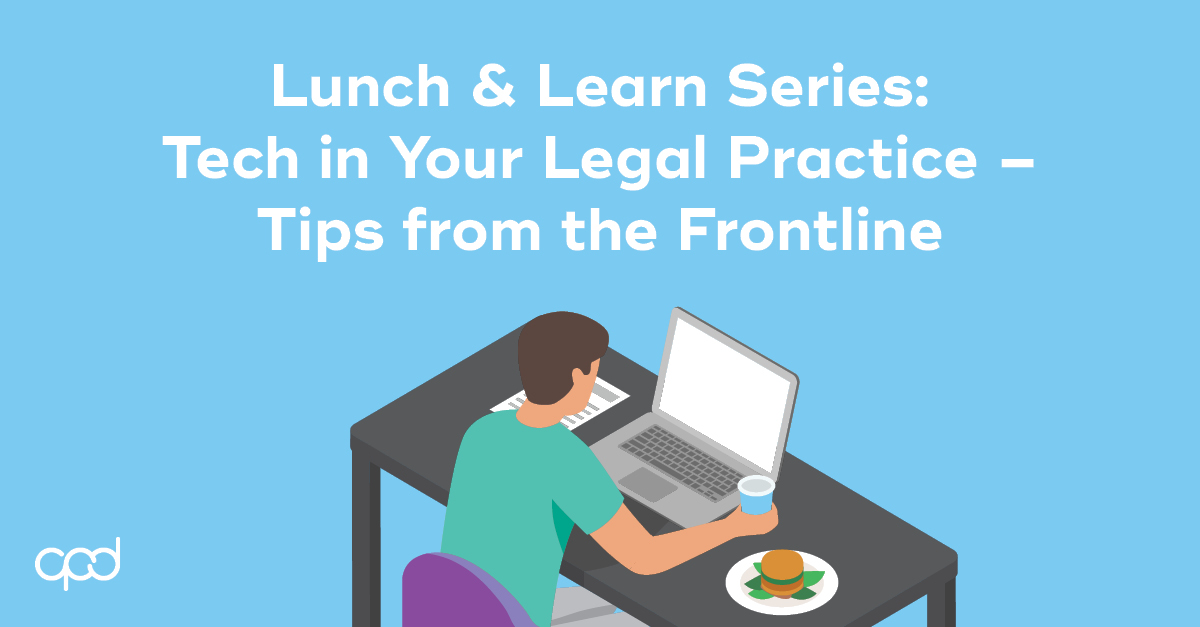 Invest a few lunch hours in this new series of programs that teaches you how to increase your practice's efficiency through improved use of tech!
Each session helps you build your tech confidence and better manage your practice with tools that work for you. Our presenters offer practical tips and tricks, demonstrations, and affordable options for finding tech solutions to meet your needs, especially as a solo and small firm practitioner. You benefit from their lived experiences on the tech "frontlines". As an added bonus, you can ask those pressing tech questions to our speakers in the final live session! Register for all six sessions and get one free!
Select the programs of your choice and receive a special bundle price if you select all six: get one program for $50 or all six for $250! Offer valid until July 27, 2021.