Concussion Symposium for Legal Practitioners, Insurers, Judges, and Clinicians 2022
Date
Thursday, May 19, 2022 (9:00 a.m.–5:00 p.m.)
Add this event to your calendar (Downloads an .ICS file)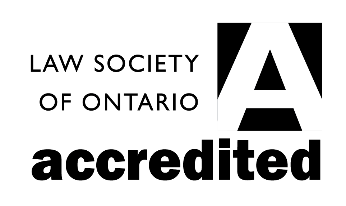 CPD Hour(s)*
6 h 15 m Substantive
45 m Professionalism
Location
View this webcast-only program from your home or office computer
Additional Information
Page Count: 207
* Remember: You must attend CPD programs (in-person, live webcast, or live webcast replay) or view them on-demand to claim CPD Hours. Reading CPD materials alone does not qualify.
Chair
Dr. Charles H. Tator, OC, PhD, FRCSC, FACS

,

Director

Canadian Concussion Centre
Description
Back by popular demand, this unique one-day program covers the latest in medical research and legal developments as well as emerging trends in treatment concerning concussion disorders. Hear from clinicians, lawyers, judges, and other experts in the field who analyze how these changes can impact claims and potential damages for your clients. For those who work in personal injury, insurance, sports law, workers' compensation, education law or in any of the many practice areas where injured clients are involved, this symposium is a must.
Learn about the latest advances in concussions management
Get insights on Chronic Traumatic Encephalopathy (CTE) and other neurodegenerative consequences of concussions
Hear from our judicial panels on recent trends in the law involving concussions
Presenters
Patrick Brown, C.S.

,

McLeish Orlando LLP

Angela Colantonio, PhD, OT. Reg. (Ont.)

,

University of Toronto

Jim Davidson, C.S.

,

Will Davidson LLP

Erin Ellis

,

Jellinek Ellis Gluckstein Lawyers

The Honourable Justice Sally Gomery

,

Superior Court of Justice

Dr. David Mikulis, FRCPC

,

Neuroradiologist

,

Canadian Concussion Centre, Toronto Western Hospital

Amy Roszell, CEBS

,

Rehabilitation Associate Manager, Wellness, Disability and Life

,

Manulife

The Honourable Justice Marc Smith

,

Superior Court of Justice

D. Keith Smockum

,

Smockum Zarnett LLP

Dr. Carmela Tartaglia, FRCPC

,

Cognitive Neurologist

,

Canadian Concussion Centre, Toronto Western Hospital

Dr. Charles H. Tator, OC, PhD, FRCSC, FACS

,

Director

,

Canadian Concussion Centre

James Tomlinson

,

Retired Partner

,

McCague Borlack LLP

The Honourable Karen Weiler

,

Court of Appeal for Ontario (Retired)

Dr. Richard Wennberg, PhD, FRCPC

,

Neurologist

,

Canadian Concussion Centre, Toronto Western Hospital

The Honourable Justice Darla Wilson

,

Superior Court of Justice