Wills and Estates Refresher 2021 (REPLAY)
Date
Wednesday, July 14, 2021 (9:00 a.m.–12:30 p.m.)
Add this event to your calendar (Downloads an .ICS file)
Alternate date: Wednesday, April 14, 2021 [click to view options]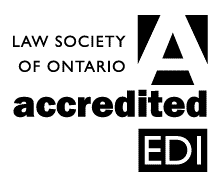 CPD Hour(s)*
2 h 30 m Substantive
45 m Professionalism
15 m EDI Professionalism
Location
View this webcast-only program from your home or office computer
Description
There is no question — COVID-19 was a tipping point for a myriad of changes in procedure, process, and approach to your Estates practice. You've heard about the new developments as they were ushered in, but what does this mean for the fundamentals of your Estates practice and how you deliver these services to your clients? New legislation and wills' requirements along with the challenges of physical distancing have made day-to-day advice and drafting more complex. Our presenters take you through all the building blocks step by step, from the initial client meeting to an executed will and final reporting — so you can make sure you're not missing anything vital as you adjust to the "new normal".
Receive useful tips on client interactions when physical distancing is required
Understand your obligations and how to minimize risk when communicating electronically
Learn how to meet the minimum evidentiary threshold and protect a will from challenge at the drafting stage
Hear about best practices when dealing with remote witnessing
ABOUT LIVE WEBCAST REPLAYS WITH LIVE CHAT
This live webcast replay contains an online chat feature that allows you to view the previously broadcast program and interact, share ideas, and exchange comments with fellow registrants online. If you have already registered for the program, you can view the replay at no additional fee and without re-registering.
Remember: Your CPD hours must be entered into the LSO Portal. Register for an account and log your CPD hours at https://portal.lso.ca.