The Six-Minute Real Estate Lawyer 2017
Date
Tuesday, November 21, 2017 (09:00 AM-01:00 PM)
Add this event to your calendar (Downloads an .ICS file)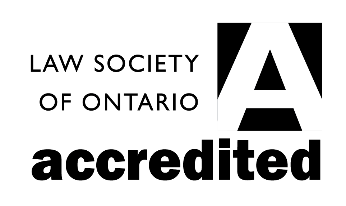 CPD Hour(s)*
3 h 30 m Substantive
30 m Professionalism
Additional Information
Page Count: 397
* Remember: You must attend CPD programs or view them on demand to claim CPD Hours. Reading CPD materials alone does not qualify.
You may count recorded programs that you watch without a colleague towards your annual CPD Requirement—up to a maximum 6 hours. Recorded programs include archived webcasts, video replays, or any other on-demand program.
Co-Chairs
Craig Carter, C.S., LSM

Fasken Martineau DuMoulin LLP

Jeffrey Lem, C.S.

,

Director of Titles

Ministry of Government and Consumer Services
Description
Year after year, this program delivers. We gather together the most compelling presenters to analyze the most current topics, giving you a comprehensive overview of those changes that will impact your practice. Take this opportunity to bring yourself to the forefront of real estate practice. Find out the latest on real estate and the economic outlook, and much more.
Presenters
Jeffrey Lem, C.S.

,

Director of Titles

,

Ministry of Government and Consumer Services

Craig Carter, C.S., LSM

,

Fasken Martineau DuMoulin LLP

Bob Aaron

,

Aaron & Aaron

Candace Cooper

,

Daoust Vukovich LLP

Harry Herskowitz

,

Delzotto, Zorzi LLP

Steven Pearlstein, C.S.

,

Minden Gross LLP

John Mascarin, C.S.

,

Aird & Berlis LLP

Odysseas Papadimitriou

,

Harris Sheaffer LLP

Ian Speers

,

Barrister and Solicitor

Andrew Fortis, C.S.

,

Hummingbird Lawyers LLP

Alan Silverstein, C.S.

,

Barrister and Solicitor

David Carter

,

Grechi Carter Professional Corporation

Cynthia Cline

,

Buset & Partners LLP

Tannis Waugh

,

Tannis A. Waugh Professional Corporation

Jennifer Connell

,

Product Manager, ESR

,

Teranet Inc.

Leor Margulies

,

Robins Appleby LLP

Reuben Rosenblatt, Q.C., LSM

,

Minden Gross LLP

Russell Mathew

,

Hemson Consulting Ltd.

Jerry Udell, C.S.

,

Miller Canfield LLP

Armand Conant

,

Shibley Righton LLP

Sarah Turney

,

Fasken Martineau DuMoulin LLP

Caleigh Caplan

,

Fasken Martineau DuMoulin LLP

Merredith MacLennan

,

Senior Counsel – Commercial Underwriting

,

Stewart Title Guaranty Company

Maurizio Romanin

,

Barrister and Solicitor