The Six-Minute Real Estate Lawyer 2016
Date
Tuesday, November 8, 2016 (09:00 AM-01:00 PM)
Add this event to your calendar (Downloads an .ICS file)
Alternate date: Thursday, June 15, 2017 [click to view options]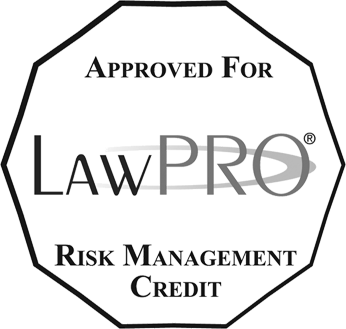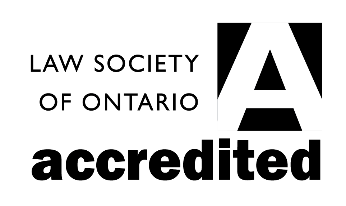 CPD Hour(s)*
3 h Substantive
1 h Professionalism
Additional Information
Page Count: 360
* Remember: You must attend CPD programs or view them on demand to claim CPD Hours. Reading CPD materials alone does not qualify.
You may count recorded programs that you watch without a colleague towards your annual CPD Requirement—up to a maximum 6 hours. Recorded programs include archived webcasts, video replays, or any other on-demand program.
Co-Chairs
Craig Carter, C.S., LSM

Fasken Martineau DuMoulin LLP

Jeffrey Lem, C.S.

,

Director of Titles

Ministry of Government and Consumer Services
Description
Year after year, this resource remains one of our most popular for real estate lawyers. Why? Because it delivers the targeted information you need to know. Obtain a comprehensive analyses of the latest practice and legislative changes, and learn from your colleagues who are—like you—on the front lines.
Presenters
Jeffrey Lem, C.S.

,

Director of Titles

,

Ministry of Government and Consumer Services

The Honourable Paul Perell, LSM

,

Superior Court of Justice

Andrea White

,

Shibley Righton LLP

Odysseas Papadimitriou

,

Harris Sheaffer LLP

Alan Silverstein, C.S.

,

Barrister and Solicitor

Steven Pearlstein, C.S.

,

Minden Gross LLP

Doug Bourassa

,

Chaitons LLP

Abraham Costin

,

McCarthy Tétrault LLP

Jerry Udell, C.S.

,

McTague Law Firm LLP

Ian Speers

,

Barrister and Solicitor

John Mascarin, C.S.

,

Aird & Berlis LLP

Harry Herskowitz

,

Delzotto, Zorzi LLP

Andrew Fortis, C.S.

,

Hummingbird Lawyers LLP

Maurizio Romanin

,

Barrister and Solicitor

Rosalind Cooper, C.S.

,

Fasken Martineau DuMoulin LLP

Christina Kobi

,

McLean & Kerr LLP

Cynthia Cline

,

Buset & Partners LLP

David Carter

,

Grechi Carter Professional Corporation

Bob Aaron

,

Aaron & Aaron

Sarah Turney

,

Fasken Martineau DuMoulin LLP

Reuben Rosenblatt, Q.C., LSM

,

Minden Gross LLP

Russell Mathew

,

Hemson Consulting Ltd.

Leor Margulies

,

Robins Appleby LLP

Tannis Waugh

,

Tannis A. Waugh Professional Corporation