The Six-Minute Municipal Lawyer 2020 (REPLAY)
Date
Wednesday, August 12, 2020 (9:00 a.m.–12:30 p.m.)
Add this event to your calendar (Downloads an .ICS file)
Alternate date: Tuesday, May 26, 2020 [click to view options]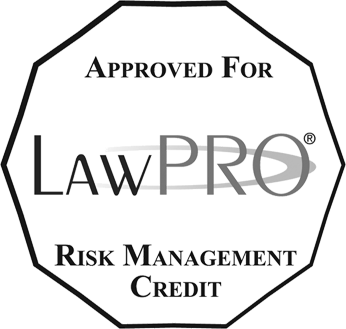 CPD Hour(s)*
3 h Substantive
0 Professionalism
Location
Access this audio-only program from your home or office computer
Description
You are dealing with new issues in your Municipal Law practice arising from the COVID-19 pandemic, and you need guidance on how to advise clients. LSO CPD wants to be responsive to your needs, so we've updated the agenda for this program to include topics dealing with the impact of the pandemic on the planning and municipal process, in addition to other topics dealing with recent developments in municipal law.
ABOUT LIVE WEBCAST REPLAYS WITH LIVE CHAT
This live webcast replay contains an online chat feature that allows you to view the previously broadcast program and interact, share ideas, and exchange comments with fellow registrants online. If you have already registered for the program, you can view the replay at no additional fee and without re-registering.
Remember: Your CPD hours must be entered into the LSO Portal. Register for an account and log your CPD hours at https://portal.lso.ca.