The Six-Minute Labour Lawyer 2019
Date
Thursday, June 20, 2019 (9:00 a.m.–12:30 p.m.)
Add this event to your calendar (Downloads an .ICS file)
Alternate date: Wednesday, July 24, 2019 [click to view options]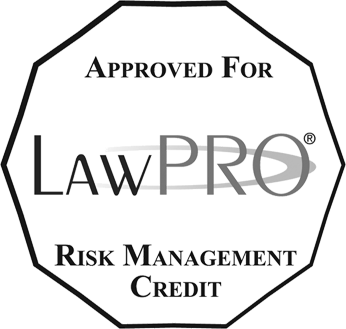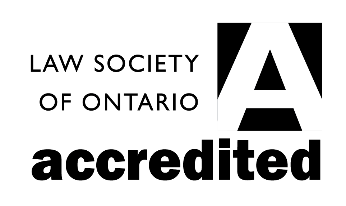 CPD Hour(s)*
3 h Substantive
30 m Professionalism
Additional Information
Page Count: 240
* Remember: You must attend CPD programs (in-person, live webcast, or live webcast replay) or view them on-demand to claim CPD Hours. Reading CPD materials alone does not qualify.
Co-Chairs
Craig Flood

Koskie Minsky LLP

Jodi Gallagher Healy

Hicks Morley Hamilton Stewart Storie LLP
Description
It's been a busy year. Many important provincial and federal arbitration, labour board, and court cases have been released, impacting various facets of labour law. Turn to our presenting arbitrators, labour board adjudicators, union counsel, and management lawyers for concise highlights and valuable commentary on a range of cases, topical issues, and legislative developments. As always, you receive a collection of papers and materials that explore each speaker's topic in greater depth.​
What is a reasonable expectation of privacy in the workplace after Jarvis?
In what circumstances will discipline for recreational marijuana use be upheld at arbitration?
When does a reduction of hours amount to a layoff?
Presenters
Craig Flood

,

Koskie Minsky LLP

Jodi Gallagher Healy

,

Hicks Morley Hamilton Stewart Storie LLP

Ernie Schirru

,

Koskie Minsky LLP

Geneviève Debané

,

Vice Chair

,

Ontario Labour Relations Board

Mathias Link

,

Fasken Martineau DuMoulin LLP

Meg Atkinson

,

CaleyWray Lawyers

Shivani Chopra

,

Hicks Morley Hamilton Stewart Storie LLP

Adrienne Lei

,

Dewart Gleason LLP

Michelle Henry

,

Borden Ladner Gervais LLP

Susan Philpott

,

Goldblatt Partners LLP

Caroline Cohen

,

Ministry of the Attorney General

Jennifer Micallef

,

Ryder Wright Blair & Holmes LLP

Sara Malkin

,

Mathews Dinsdale & Clark LLP

Dijana Simonovic

,

UNIFOR

Raquel Chisholm

,

Emond Harnden LLP

Mihad Fahmy

,

Barrister and Solicitor

Kathleen Stokes

,

Weaver Simmons LLP

Colin Johnston

,

Arbitrator/Mediator

Tim Lawson

,

McCarthy Tétrault LLP