The Six-Minute Labour Lawyer 2018
Date
Thursday, June 21, 2018 (9:00 a.m.–12:30 p.m.)
Add this event to your calendar (Downloads an .ICS file)
Alternate date: Wednesday, December 5, 2018 [click to view options]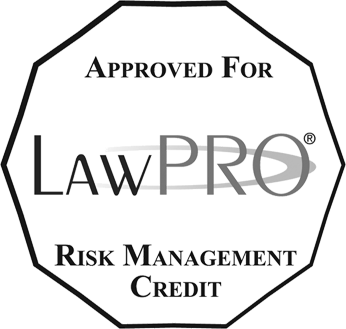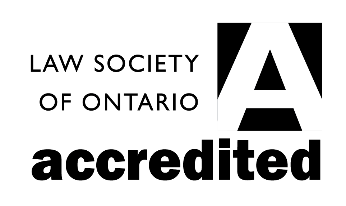 CPD Hour(s)*
3 h Substantive
30 m Professionalism
Additional Information
Page Count: 246
* Remember: You must attend CPD programs or view them on demand to claim CPD Hours. Reading CPD materials alone does not qualify.
You may count recorded programs that you watch without a colleague towards your annual CPD Requirement—up to a maximum 6 hours. Recorded programs include archived webcasts, video replays, or any other on-demand program.
Chair
Craig Flood

Koskie Minsky LLP

Jodi Gallagher Healy

Hicks Morley Hamilton Stewart Storie LLP
Description
It's not just an update. Our Six-Minute format comprises keen analysis on the most important provincial and federal arbitration, labour board, and court cases from crucial viewpoints: arbitrators, labour board adjudicators, union counsel, and management lawyers. They present valuable and topical commentary on a range of issues, from changes to labour legislation to new developments in the arbitral jurisprudence, and more. You get a fresh perspective that you can immediately use back at your office.
Consider what remedies are available at arbitration for chronic mental stress
Get an update on recent changes to the ESA, OLRA and Canada Labour Code
Discuss to what extent unions can participate in accommodation decisions
Hear about the latest developments on drugs and the workplace – from random drug testing to medical marijuana
Learn best practices for conducting sexual harassment investigations after #MeToo
Presenters
Christine Thomlinson

,

Rubin Thomlinson LLP

Kirsten Agrell

,

International Union of Operating Engineers (IUOE), Local 793

Jennifer Luong

,

Counsel, Constitutional Law Branch, Civil Law Division

,

Ministry of the Attorney General

Claudia Vicencio

,

Litigator

,

Ontario Nurses' Association

Antony Singleton

,

Barrister & Solicitor

Herbert Law

,

Mathews, Dinsdale & Clark LLP

Peter Dailleboust

,

Counsel, Treasury Board Secretariat, Labour Practice Group

,

Ministry of the Attorney General

Jane Letton

,

Ryder Wright Blair & Holmes LLP

Sheri Price

,

Arbitrator

Emma Phillips

,

Goldblatt Partners LLP

Daria Strachan

,

Shields Hunt Duff

Seann McAleese

,

Miller Thomson LLP

Aaron Hart

,

Solicitor

,

Ontario Labour Relations Board

Jonathan Maier

,

Hicks Morley Hamilton Stewart Storie LLP

Christopher Sinal

,

Siskinds The Law Firm

David Jewitt

,

Jewitt McLuckie & Associates LLP

Bonny Mak

,

Fasken Martineau DuMoulin LLP

Maryth Yachnin

,

IAVGO Community Legal Clinic

Laurie Kent

,

Koskie Minsky LLP