The Six-Minute Estates Lawyer 2019
Date
Monday, April 29, 2019 (9:00 a.m.–12:00 p.m.)
Add this event to your calendar (Downloads an .ICS file)
Alternate date: Tuesday, July 30, 2019 [click to view options]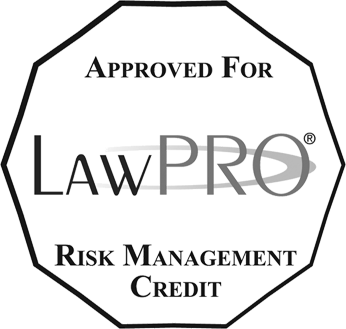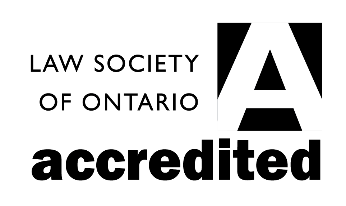 CPD Hour(s)*
2 h 30 m Substantive
30 m Professionalism
Additional Information
Page Count: 297
* Remember: You must attend CPD programs or view them on demand to claim CPD Hours. Reading CPD materials alone does not qualify.
You may count recorded programs that you watch without a colleague towards your annual CPD Requirement—up to a maximum 6 hours. Recorded programs include archived webcasts, video replays, or any other on-demand program.
Co-Chairs
Ian Hull, C.S.

Hull & Hull LLP

Lisa Toner

Sorbara, Schumacher, McCann LLP
Description
Maybe you advise individual clients about succession planning for their small business, or maybe you represent large trust companies in litigation—either way, you need to catch up with the ever-evolving estates and trusts law. How to do so quickly? Turn to our Six-Minute program. Our presenters are expert counsel and advisors who deliver a comprehensive summary and insightful analysis of legislative developments, recent case law, and best practices.
Receive valuable tips on joint asset planning
Get an update on the estate administration tax
Hear about the latest cases on unjust enrichment
Presenters
Jason Allan

,

Allan Law

Jordan Atin, C.S., TEP

,

Atin Professional Corporation

Elikem Deley

,

Sorbara, Schumacher, McCann LLP

Arieh Bloom

,

Tupman & Bloom LLP

Clare Burns

,

WeirFoulds LLP

Carol Craig

,

Nelligan O'Brien Payne LLP

Brendan Donovan

,

Donovan Kochman LLP

Lisa Filgiano

,

Miller Thomson LLP

Jonathan Keslassy

,

Keslassy Freedman Gelfand LLP

Kyle Lamothe

,

Thorsteinssons LLP

Holly LeValliant

,

Eisen Law

Angelique Moss

,

Casey & Moss LLP

Suzana Popovic-Montag, TEP

,

Hull & Hull LLP

Kathleen Robichaud

,

Law Office of Kathleen Robichaud

Susan Stamm

,

Counsel, Property Rights, Office of the Children's Lawyer

,

Ministry of the Attorney General

Paul Taylor

,

Borden Ladner Gervais LLP

Kimberly Whaley, C.S., TEP

,

WEL Partners

Alison Minard

,

McCarthy Tétrault LLP