The Six-Minute Estates Lawyer 2018
Date
Thursday, May 3, 2018 (9:00 a.m.–12:00 p.m.)
Add this event to your calendar (Downloads an .ICS file)
Alternate date: Monday, December 3, 2018 [click to view options]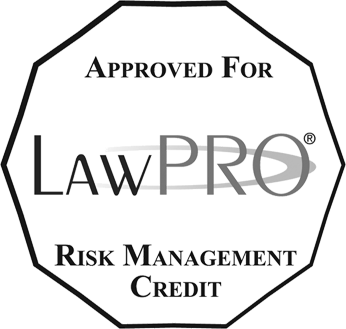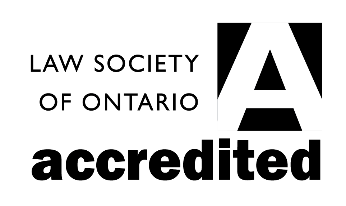 CPD Hour(s)*
2 h 30 m Substantive
30 m Professionalism
Location
University of Toronto Conference Centre, Giovanni Room, 2nd Floor, 89 Chestnut Street, Toronto
Additional Information
Page Count: 421
* Remember: You must attend CPD programs (in-person, live webcast, or live webcast replay) or view them on-demand to claim CPD Hours. Reading CPD materials alone does not qualify.
Chair(s)
Marcia Green

Nelligan O'Brien Payne LLP

Ian Hull, C.S.

Hull & Hull LLP
Description
It's difficult to stay on top of the rapid developments in estates and trust law, both legislative and new case law; it's daunting to look back at what you might have missed. But you have no choice. Whether you're a solicitor or a barrister—whether you're advising individual clients about succession planning for their small farm, for example, or representing a large trust company—you need to keep up. Our Six-Minute format is designed to alert you to major changes provincially and is an ideal way to keep pace. Turn to our expert counsel for a comprehensive summary and analysis of legislative developments, recent case law, and best practices.
How can you increase the odds of achieving a successful outcome in mediation?
What are the pros and cons of certain spousal trust options?
How can you accommodate clients with cognitive impairments?
What special considerations apply to life insurance and RRSP beneficiary designations for minors?
How can you avoid conflicts between the roles of estate solicitor and estate trustee?​
Presenters
Jordan Atin, C.S., TEP

,

Atin Professional Corporation

Clare Burns

,

WeirFoulds LLP

Carol Craig

,

Nelligan O'Brien Payne LLP

Justin de Vries

,

de VRIES LITIGATION LLP

Brendan Donovan

,

Wagner Sidlofsky LLP

Alexandra Mayeski

,

Mayeski Mathers LLP

Michael Morgan

,

Ross & McBride LLP

Daniel Pinnington

,

President & Chief Executive Officer

,

Lawyers' Professional Indemnity Company (LawPRO®)

Suzana Popovic-Montag, TEP

,

Hull & Hull LLP

Alexander Procope

,

Perez Bryan Procope LLP

Kathleen Robichaud

,

Law Office of Kathleen Robichaud

Satie Seeraj

,

Registrar and Supervisor of Court Opperations

,

Ontario Superior Court of Justice, Bankruptcy/Commercial, Estates and Assessments

Susan Stamm

,

Counsel, Property Rights, Office of the Children's Lawyer

,

Ministry of the Attorney General

Debra Stephens

,

Firm Counsel to WEL Partners

,

WEL Partners

Paul Taylor

,

Borden Ladner Gervais LLP

Mary-Alice Thompson, C.S., TEP

,

Cunningham Swan LLP

Jason Ward

,

Wards Lawyers PC

Kimberly Whaley, C.S., TEP

,

WEL Partners