The Six-Minute Estates Lawyer 2017
Date
Monday, May 8, 2017 (09:00 AM-12:00 PM)
Add this event to your calendar (Downloads an .ICS file)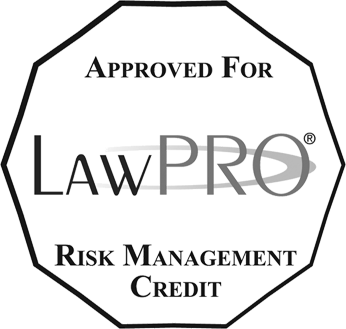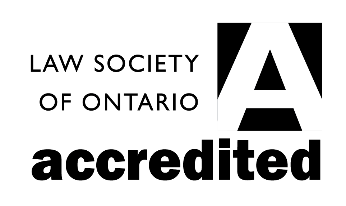 CPD Hour(s)*
2 h 30 m Substantive
30 m Professionalism
Additional Information
Page Count: 260
* Remember: You must attend CPD programs or view them on demand to claim CPD Hours. Reading CPD materials alone does not qualify.
You may count recorded programs that you watch without a colleague towards your annual CPD Requirement—up to a maximum 6 hours. Recorded programs include archived webcasts, video replays, or any other on-demand program.
Co-Chairs
Ian Hull, C.S.

Hull & Hull LLP

Marcia Green

Nelligan O'Brien Payne LLP
Description
Falling behind in trust and estates law is not an option. The rapid developments in this area force you to keep up, whether you are a solicitor or a barrister. Our Six-Minute presenters are expert counsel from large and small firms across Ontario, and they give you a comprehensive summary and analysis of legislative developments, recent case law, and best practices—an ideal way to keep pace.
Presenters
Ian Hull, C.S.

,

Hull & Hull LLP

Marcia Green

,

Nelligan O'Brien Payne LLP

Susan Easterbrook, C.S., MBA, TEP

,

Barrister and Solicitor

Satie Seeraj

,

Deputy Registrar

,

Superior Court of Justice Estates/Assessments

Brad Hughes

,

Audit Manager

,

The Ministry of Finance

Paul Taylor

,

Borden Ladner Gervais LLP

Debra Stephens

,

Whaley Estate Litigation Partners

Mary-Alice Thompson, C.S., TEP

,

Cunningham, Swan, Carty, Little & Bonham LLP

Charles Wagner, C.S.

,

Wagner Sidlofsky LLP

Jordan Atin, C.S., TEP

,

Atin Professional Corporation

Kathleen Robichaud

,

Law Office of Kathleen Robichaud

Alexandra Mayeski

,

Mayeski Mathers LLP

Clare Burns

,

WeirFoulds LLP

Paul Gibney

,

Thorsteinssons LLP Tax Lawyers

Suzana Popovic-Montag, TEP

,

Hull & Hull LLP

Justin de Vries

,

De Vries Litigation

Kimberly Whaley, C.S., TEP

,

Whaley Estate Litigation Partners

W. Ormond Murphy

,

Tierney Stauffer LLP

Brendan Donovan

,

Wagner Sidlofsky LLP

Deborah Petch

,

Senior Claims Counsel

,

Lawyers' Professional Indemnity Company (LAWPRO®)

Colleen Carson

,

Senior Manager, Advisory Specialist

,

Ministry of Finance