The Six-Minute Criminal Lawyer 2019
Date
Saturday, April 13, 2019 (9:00 a.m.–1:00 p.m.)
Add this event to your calendar (Downloads an .ICS file)
Alternate date: Thursday, July 25, 2019 [click to view options]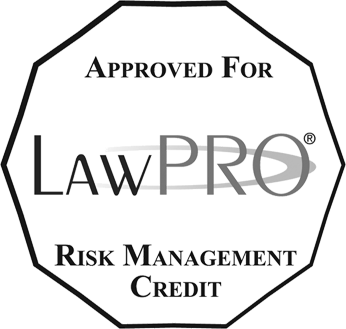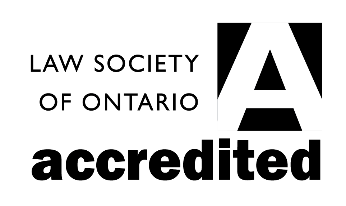 CPD Hour(s)*
3 h 30 m Substantive
30 m Professionalism
Additional Information
Page Count: 221
* Remember: You must attend CPD programs or view them on demand to claim CPD Hours. Reading CPD materials alone does not qualify.
You may count recorded programs that you watch without a colleague towards your annual CPD Requirement—up to a maximum 6 hours. Recorded programs include archived webcasts, video replays, or any other on-demand program.
Co-Chairs
The Honourable Michael Tulloch

Court of Appeal for Ontario

The Honourable Janet Leiper

Superior Court of Justice

Robin Flumerfelt

,

Counsel, Criminal Law Division

Ministry of the Attorney General
Description
It's no exaggeration to say criminal law changes at a breakneck speed. Criminal law decisions are released almost daily by the courts, plus there are frequent legislative changes. How can you keep on top of it all? Our Six-Minute format demands presentations be concise and focused. Drawn from the bench and defence and Crown counsel bars, our presenters impart valuable perspectives and—taken together—cover a lot of ground, keeping you abreast of the year's most important developments.
Learn from Crown and defence counsel what to do and what not to do in cross-examination
Hear about the top 3 sentencing cases of 2018
Get an update on the law of driving while impaired by marijuana
A joint presentation with: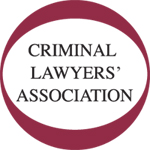 Presenters
The Honourable Michael Tulloch

,

Court of Appeal for Ontario

Robin Flumerfelt

,

Counsel, Criminal Law Division

,

Ministry of the Attorney General

The Honourable Janet Leiper

,

Superior Court of Justice

Luke Schwalm

,

Crown Counsel, Crown Law Office - Criminal, Criminal Law Division

,

Ministry of the Attorney General

Kevin Rawluk

,

Crown Counsel, Crown Law Office - Criminal, Criminal Law Division

,

Ministry of the Attorney General

Tanya Kranjc

,

Assistant Crown Attorney, Firearm Bail Initiative Team, Toronto Region,

,

Ministry of the Attorney General

Jill Cameron

,

Crown Counsel, Crown Law Office - Criminal, Criminal Law Division

,

Ministry of the Attorney General

Milan Rupic

,

Counsel, Crown Law Office - Criminal

,

Ministry of the Attorney General

Karen Papadopoulos

,

Crown Counsel, Crown Law Office - Criminal, Criminal Law Division

,

Ministry of the Attorney General

Lisa Joyal

,

Crown Counsel, Crown Law Office - Criminal, Criminal Law Division

,

Ministry of the Attorney General

Michael Davies

,

Davies Barristers

Henry Chang

,

Dentons Canada LLP

Frank Addario

,

Addario Law Group LLP

Brian Greenspan, C.S., LL.D.

,

Greenspan Humphrey Weinstein

Michael Lacy

,

Brauti Thorning Zibarras LLP

Daniel Brown, C.S.

,

Daniel Brown Law LLP

Michelle Johal

,

Barrister and Solicitor

Lisa Dufraimont

,

Associate Professor

,

Osgoode Hall Law School York University

The Honourable Suhail Akhtar

,

Superior Court of Justice

The Honourable Mara Greene

,

Ontario Court of Justice

The Honourable Rita-Jean Maxwell

,

Ontario Court of Justice

The Honourable Moiz Rahman

,

Ontario Court of Justice

The Honourable Irving Andre

,

Ontario Court of Justice

Dawne Way

,

Barrister and Solicitor

Carol Shirtliff-Hinds

,

Shirtliff-Hinds Professional Corporation