The Six-Minute Criminal Lawyer 2018
Date
Saturday, April 14, 2018 (09:00 AM-01:00 PM)
Add this event to your calendar (Downloads an .ICS file)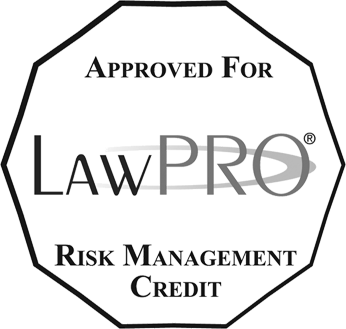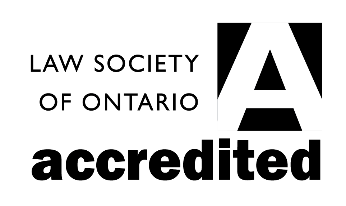 CPD Hour(s)*
3 h 30 m Substantive
30 m Professionalism
Additional Information
Page Count: 253
* Remember: You must attend CPD programs or view them on demand to claim CPD Hours. Reading CPD materials alone does not qualify.
You may count recorded programs that you watch without a colleague towards your annual CPD Requirement—up to a maximum 6 hours. Recorded programs include archived webcasts, video replays, or any other on-demand program.
Chair(s)
The Honourable Michael Tulloch

Court of Appeal for Ontario

Robin Flumerfelt

Ministry of the Attorney General

Janet Leiper, C.S.

,

Barrister and Solicitor
Description
The sheer number of changes and new case law in criminal law can make it hard to keep up. But you can't be an effective advocate for your client unless you do. We can help you stay abreast of the important court cases and legislative developments. Our presenters, drawn from the bench and defence and Crown counsel bars, deliver quick, incisive analysis on the leading cases from the Court of Appeal and Supreme Court, and highlight the most significant amendments to the Criminal Code.
When are guilty pleas vulnerable on appeal?
What should you do to protect client confidentiality when crossing a border?
Can you access seized funds to pay your legal fees?
What are the limits on Crown advocacy?
When will evidence seized with a warrant not be admissible?
When can you get bail pending an appeal? ​
Presenters
The Honourable Michael Tulloch

,

Court of Appeal for Ontario

Robin Flumerfelt

,

Ministry of the Attorney General

Janet Leiper, C.S.

,

Barrister and Solicitor

Alan Gold, C.S.

,

Alan D. Gold Professional Corporation

Amber Pashuk

,

Public Prosecution Service of Canada

The Honourable Ian Nordheimer

,

Court of Appeal for Ontario

Mabel Lai

,

Crown Counsel, Crown Law Office - Criminal, Criminal Law Division

,

Ministry of the Attorney General

Lou Strezos

,

Barrister and Solicitor

Roger Shallow

,

Crown Counsel, Crown Law Office - Criminal, Criminal Law Division

,

Ministry of the Attorney General

The Honourable James Stribopoulos

,

Ontario Court of Justice

Gillian Roberts

,

Crown Law Office - Criminal

,

Ministry of the Attorney General

Robin Parker

,

Barrister and Solicitor

David Schermbrucker

,

Atlantic Regional Office

,

Department of Justice

The Honourable Steve Coroza

,

Superior Court of Justice

James Palangio

,

Crown Law Office - Criminal

,

Ministry of the Attorney General

Alana Page

,

Barrister and Solicitor

Joan Barrett

,

Crown Law Office - Criminal

,

Ministry of the Attorney General

The Honourable Nyron Dwyer

,

Ontario Court of Justice

Carol Shirtliff-Hinds

,

Shirtliff-Hinds Professional Corporation

Susan Reid

,

Crown Law Office - Criminal

,

Ministry of the Attorney General

James Lockyer

,

Lockyer Campbell Posner LLP

The Honourable Peter Bawden

,

Superior Court of Justice

Nader Hasan

,

Stockwoods LLP

Brian Greenspan, C.S.

,

Greenspan Humphrey Weinstein LLP

Howard Leibovich

,

Director, Crown Law Office - Criminal

,

Ministry of the Attorney General