The Six-Minute Criminal Court Judge 2018
Date
Saturday, January 27, 2018 (9:00 a.m.–1:00 p.m.)
Add this event to your calendar (Downloads an .ICS file)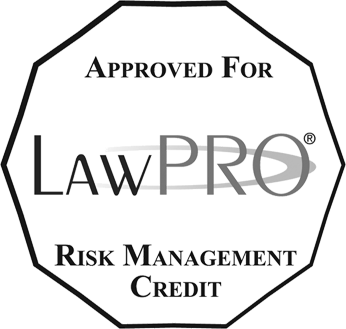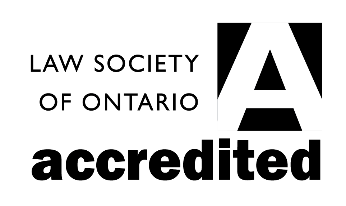 CPD Hour(s)*
3 h 45 m Substantive
15 m Professionalism
Additional Information
Page Count: 166
* Remember: You must attend CPD programs or view them on demand to claim CPD Hours. Reading CPD materials alone does not qualify.
You may count recorded programs that you watch without a colleague towards your annual CPD Requirement—up to a maximum 6 hours. Recorded programs include archived webcasts, video replays, or any other on-demand program.
Chair
The Honourable Bruce Durno

,

Superior Court of Justice
Description
At this popular, biennial program, 27 distinguished judges who hear criminal cases at all levels of Ontario courts present a fast-paced series of six-minute sessions on best practices in criminal law. As a Crown attorney or defence counsel, don't miss out on the judicial guidance offered for pressing evidentiary and advocacy issues that will help you make your case in court.
Hear how to prepare helpful factums
Get an update on post-Jordan obligations on defence counsel
Consider what constitutes reasonable expectations of privacy in cell phone texts
Understand when use of the accused's post-arrest silence is inappropriate
Learn how prior consistent statements can be used
Master the process for accessing YCJA records
Presenters
The Honourable Bruce Durno

,

Superior Court of Justice

The Honourable David Watt

,

Court of Appeal for Ontario

The Honourable Michelle Fuerst

,

Superior Court of Justice

The Honourable Michal Fairburn

,

Court of Appeal for Ontario

The Honourable Steven Coroza

,

Superior Court of Justice

The Honourable John McMahon

,

Superior Court of Justice

The Honourable Andras Schreck

,

Superior Court of Justice

The Honourable Renee Pomerance

,

Superior Court of Justice

The Honourable Robert Kelly

,

Ontario Court of Justice

The Honourable Nancy Dawson

,

Ontario Court of Justice

The Honourable Moiz Rahman

,

Ontario Court of Justice

The Honourable Mara Greene

,

Ontario Court of Justice

The Honourable David Paciocco

,

Court of Appeal for Ontario

The Honourable Richard Schneider

,

Chair, Ontario Review Board

,

Ontario Court of Justice

The Honourable Charles Vaillancourt

,

Ontario Court of Justice

The Honourable Andrea Tuck-Jackson

,

Ontario Court of Justice

The Honourable Nancy Kastner

,

Ontario Court of Justice

The Honourable Iona Jaffe

,

Ontario Court of Justice

The Honourable Shaun Nakatsuru

,

Superior Court of Justice

The Honourable Michael Block

,

Ontario Court of Justice

The Honourable Howard Borenstein

,

Ontario Court of Justice

The Honourable James Stribopoulos

,

Ontario Court of Justice

The Honourable Joseph Di Luca

,

Superior Court of Justice

The Honourable Gladys Pardu

,

Court of Appeal for Ontario

The Honourable Kenneth Campbell

,

Superior Court of Justice

The Honourable Philip Downes

,

Ontario Court of Justice

The Honourable Rita Jean Maxwell

,

Ontario Court of Justice