Date
Monday, December 30, 2019 (9:00 a.m.–4:00 p.m.)
Add this event to your calendar (Downloads an .ICS file)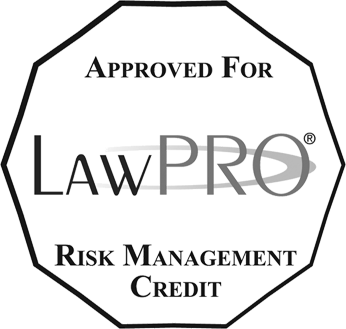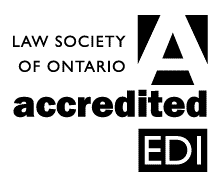 CPD Hour(s)*
8 h Substantive
3 h Professionalism
1 h EDI Professionalism
Location
View this webcast-only program from your home or office computer
Description
The legal professions are traditionally risk averse and hesitant about change for good reason—consideration and prudence are the hallmarks of jurisprudence that will last. But what happens when this traditional approach meets the promise and disruption of advancing technologies and new ways of thinking? Special Lectures returns to delve into the many answers to that question. This year, join your fellow practitioners, tech experts, professors, and judges for an enlightening, provocative discussion on how artificial intelligence, innovative technologies, and new measures of social and individual behaviour are changing (or have the potential to change) the delivery of legal services. The legal profession of the future is nearer than you think, and in many cases, it's already here. Find out what this means for you and your practice.


Les professions juridiques sont traditionnellement peu enclines à prendre des risques et hésitent à changer pour de bonnes raisons - la considération et la prudence sont des caractéristiques incontournables d'une jurisprudence durable. Mais que se passe-t-il lorsque cette approche traditionnelle est confrontée aux perspectives et à la perturbation des progrès technologiques et des nouvelles idées ? Les conférences spéciales tentent de répondre aux nombreuses réponses à cette question. Cette année, joignez-vous à vos collègues praticiens et à des experts en technologie, professeurs et juges pour une discussion éclairante et stimulante sur la façon dont l'intelligence artificielle, les technologies novatrices et les nouvelles mesures du comportement social et individuel changent (ou pourraient changer) les modes de prestation des services juridiques. La profession juridique de l'avenir est plus proche que vous ne le pensez et, dans bien des cas, elle est déjà là. Découvrez ce que cela signifie pour vous et votre pratique.
ABOUT LIVE WEBCAST REPLAYS WITH LIVE CHAT
This live webcast replay contains an online chat feature that allows you to view the previously broadcast program and interact, share ideas, and exchange comments with fellow registrants online. If you have already registered for the program, you can view the replay at no additional fee and without re-registering.
Remember: Your CPD hours must be entered into the LSO Portal. Register for an account and log your CPD hours at https://portal.lso.ca.