Date
Thursday, November 21, 2019 (9:00 a.m.–4:00 p.m.)
Add this event to your calendar (Downloads an .ICS file)
Alternate date: Thursday, December 30, 2021 [click to view options]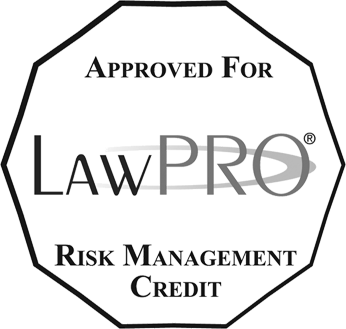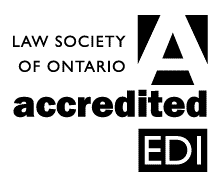 CPD Hour(s)*
8 h Substantive
3 h Professionalism
1 h EDI Professionalism
Additional Information
Page Count: 391
* Remember: You must attend CPD programs (in-person, live webcast, or live webcast replay) or view them on-demand to claim CPD Hours. Reading CPD materials alone does not qualify.
Co-Chairs
Jill R. Presser

Presser Barristers

Amy Salyzyn

,

Associate Professor, Faculty of Law

University of Ottawa

Carla Swansburg

,

Vice President and General Manager (Canada)

Epiq Systems, Inc.
Description
The legal professions are traditionally risk averse and hesitant about change for good reason—consideration and prudence are the hallmarks of jurisprudence that will last. But what happens when this traditional approach meets the promise and disruption of advancing technologies and new ways of thinking? Special Lectures returns to delve into the many answers to that question. This year, join your fellow practitioners, tech experts, professors, and judges for an enlightening, provocative discussion on how artificial intelligence, innovative technologies, and new measures of social and individual behaviour are changing (or have the potential to change) the delivery of legal services. The legal profession of the future is nearer than you think, and in many cases, it's already here. Find out what this means for you and your practice.
Presenters
Abdi Aidid

,

Director of Research

,

Blue J Legal

Zena Applebaum

,

Director, Customer Insights & Engagement

,

Thomson Reuters Canada Legal Tax & Accounting

Michael Bryant

,

Executive Director and General Counsel

,

Canadian Civil Liberties Association

Jacquelyn Burkell, PhD

,

Associate Professor, Faculty of Information and Media Studies, (Acting) Associate Vice President, Research

,

University of Western Ontario

Gerald Chan

,

Stockwoods LLP

Richard Eppink

,

Legal Director

,

American Civil Liberties Union (Idaho)

Ryan Fritsch

,

Counsel

,

Law Commission of Ontario

Professor Maura R. Grossman

,

School of Computer Science

,

University of Waterloo

Mark Langdon

,

Ministry of the Attorney General

Michelle Mann

,

General Counsel, Corporate Counsel and Tech Law

,

Department of Justice Canada

Patrick McEvenue

,

Director, Express Entry and Digital Policy

,

Immigration, Refugees and Citizenship Canada

Malcolm M. Mercer

,

Treasurer

,

Law Society of Ontario

Petra Molnar

,

Acting Director, International Human Rights Program, Faculty of Law

,

University of Toronto

Jill R. Presser

,

Presser Barristers

Amy Salyzyn

,

Associate Professor, Faculty of Law

,

University of Ottawa

Kate Simpson

,

National Director of Knowledge Management

,

Bennett Jones LLP

Yolanda Song

,

Research Associate, International Human Rights Program

,

University of Toronto and Stevenson Whelton LLP

Carla Swansburg

,

Vice President and General Manager (Canada)

,

Epiq Systems, Inc.

Laura Van Wyngaarden

,

Chief Operating Office, Co-Founder

,

Diligen