Solo and Small Firm Conference 2018:
The 21st Century Lawyer
Date
Thursday, June 7, 2018 (09:00 AM-04:30 PM)
Add this event to your calendar (Downloads an .ICS file)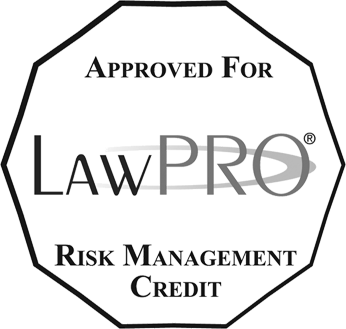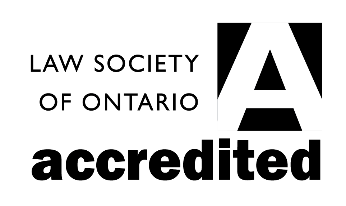 CPD Hour(s)*
0 Substantive
6 h Professionalism
Additional Information
Page Count: 522
* Remember: You must attend CPD programs or view them on demand to claim CPD Hours. Reading CPD materials alone does not qualify.
You may count recorded programs that you watch without a colleague towards your annual CPD Requirement—up to a maximum 6 hours. Recorded programs include archived webcasts, video replays, or any other on-demand program.
Chair(s)
Kathleen Erin Cullin, C.S.

Wallbridge, Wallbridge

Barbara Hicks

Hicks & Hicks Professional Corporation
Description
Introducing the 21st-century lawyer—innovative, adaptable, and ready for the next challenge. When you are a solo or small firm lawyer, how do you stay relevant and competitive? You embrace change. From client service to marketing, file management to billing, it's essential that you be willing to transform your practice to meet the demands of today's market. Our presenters give you the practical tools and checklists to ensure that you do. Modern practices require 21st-century lawyers. Make certain you're one of them.
Presenters
Corey Bloom, CPA, CA, CA IFA, CFE, CFF

,

Partner, Forensics & Disputes - Eastern Canada Lead

,

MNP

Blair Bowen

,

Fogler Rubinoff LLP

Kelley Bryan

,

Perez Bryan Procope LLP

Adrian Camara

,

Chief Executive Officer

,

Athennian

Megan Cornell

,

Momentum Business Law Professional Corporation

Rinku Deswal

,

RD Law Professional Corporation – Barristers & Solicitors

Christopher Graham

,

Founder

,

TellPeople

Jennifer Hunter

,

Lerners LLP

Brooke MacKenzie

,

MacKenzie Barristers Professional Corporation

Marni MacLeod

,

Vice President

,

Skunkworks Creative Group Inc.

Neil Mangan

,

Small Law Corporation

Shannon Moldaver

,

Shannon Moldaver Dispute Resolution Inc.

Perry Monaco

,

Head of Customer Success Canada

,

LinkedIn

Jesse Moore, CPA, CA

,

Tax Partner

,

BDO Canada LLP

Jack Newton

,

CEO & Founder

,

Clio

Kurt Oelschlagel, FCPA, FCA, TEP

,

Tax Partner

,

BDO Canada LLP

Emma Phillips

,

Goldblatt Partners LLP

Jennifer Reynolds

,

Fresh Legal

Stuart Rudner

,

Rudner Law

Vince Saroli

,

National Director-Segments, Small Professional Firms and Academic

,

Thomson Reuters

Noel Semple

,

Assistant Professor, Faculty of Law

,

University of Windsor

Marian MacGregor

,

Equity Advisor, Equity Initiatives

,

Law Society of Ontario

Aaron Grinhaus

,

Lawyer and Blockchain Consultant

,

Grinhaus Law Firm