Reflecting on Your Practice: Tools to Reset (or Build) Your Practice (REPLAY)
Date
Tuesday, May 24, 2022 (9:00 a.m.–12:00 p.m.)
Add this event to your calendar (Downloads an .ICS file)
Alternate date: Monday, March 7, 2022 [click to view options]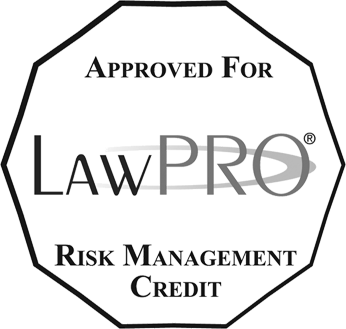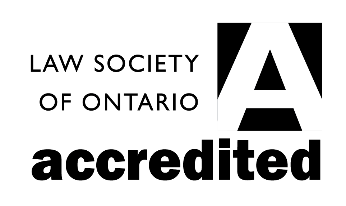 CPD Hour(s)
0 Substantive
3 h Professionalism
Location
View this webcast-only program from your home or office computer
Description
The axiom Form follows Function is used by architects to describe how effective structure supports efficient operations. Part 1 of this series had you invest the time to define your professional goals. If you're confident in your set goals, what do you need to do now to create (or recreate) a viable practice for the way you want to live? You want to be successful, but not overwhelmed. Our presenters help you create a blueprint for the reset for your "new" practice in a half day program.
Understand the must-haves versus the nice-to-haves for firm infrastructure and technology so they work toward your goals
Hear how you can create an efficient plan for client service and communication practices and billing processes
Learn about critical LSO and LAWPRO® requirements and resources to promote good professionalism habits
ABOUT LIVE WEBCAST REPLAYS WITH LIVE CHAT
This live webcast replay contains an online chat feature that allows you to view the previously broadcast program and interact, share ideas, and exchange comments with fellow registrants online. If you have already registered for the program, you can view the replay at no additional fee and without re-registering.
Remember: Your CPD hours must be entered into the LSO Portal. Register for an account and log your CPD hours at https://portal.lso.ca.