Real Estate Refresher 2019
Date
Wednesday, December 11, 2019 (9:00 a.m.–12:30 p.m.)
Add this event to your calendar (Downloads an .ICS file)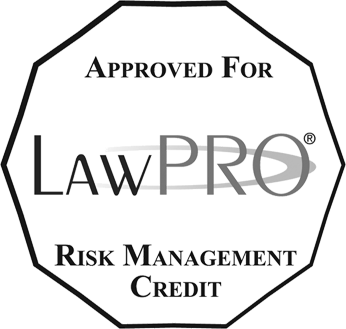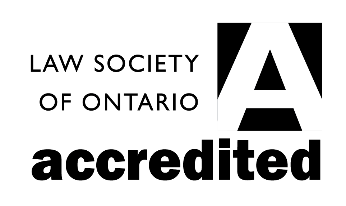 CPD Hour(s)*
2 h 30 m Substantive
1 h Professionalism
Additional Information
Page Count: 160
* Remember: You must attend CPD programs or view them on demand to claim CPD Hours. Reading CPD materials alone does not qualify.
You may count recorded programs that you watch without a colleague towards your annual CPD Requirement—up to a maximum 6 hours. Recorded programs include archived webcasts, video replays, or any other on-demand program.
Co-Chairs
Ian Speers

,

Barrister and Solicitor

Tannis Waugh, C.S.

,

Tannis A. Waugh Professional Corporation
Description
Residential real estate transactions can bring about unwelcome surprises; a real estate lawyer needs to be process-oriented to avoid slip-ups. This begins with a solid grasp of the basics. Our presenters take you through all the fundamentals step by step, from the initial client meeting to the final reporting and a done deal. You also hear about the latest legislative and case law developments and how to handle any challenges that arise.
Receive useful tips on how to manage clients' expectations
Learn how to identify the warning signs and protect yourself from fraud
Understand your obligations under the Rules of Professional Conduct when preparing a final report for your client
Gain insight into common misconceptions on default
Presenters
Gosia Bawolska

,

Cadence Litigation Professional Corporation

Doug Bourassa

,

Chaitons LLP

Raymond Leclair

,

Vice-President, Public Affairs

,

Lawyers' Professional Indemnity Company (LAWPRO®)

Merredith MacLennan

,

Stewart Title Guaranty Company

Ian Speers

,

Barrister and Solicitor

Tannis Waugh, C.S.

,

Tannis A. Waugh Professional Corporation

Zahra Ziaie Moayyed

,

Ziaie Professional Corporation