Professionalism and Practice Management Issues in Administrative Law 2021 (REPLAY)
Date
Monday, November 29, 2021 (12:00 p.m.–1:30 p.m.)
Add this event to your calendar (Downloads an .ICS file)
Alternate date: Friday, October 1, 2021 [click to view options]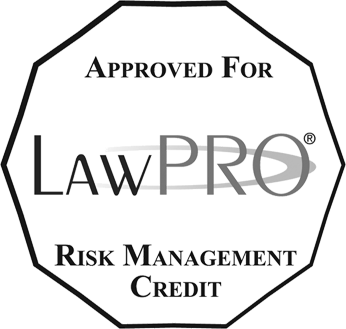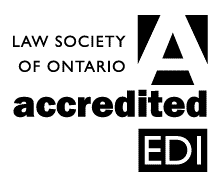 CPD Hour(s)*
0 Substantive
1 h 20 m Professionalism
10 m EDI Professionalism
Location
View this webcast-only program from your home or office computer
Description
Among all the pandemic's effects on legal services in Ontario, the practice of administrative law has felt a significant impact from the changes. And with that impact and other forces at play, this practice area is evolving. You need to be aware of the new developments and the professionalism and practice management issues that arise. Our presenters help you to identify and analyze these issues concisely and provide you with insight and practical strategies to assist in successfully addressing new concerns.
Learn how to better serve and manage your clients
Get insights on dealing with compassion fatigue and mental health issues
Understand how to determine who (really) is your client
ABOUT LIVE WEBCAST REPLAYS WITH LIVE CHAT
This live webcast replay contains an online chat feature that allows you to view the previously broadcast program and interact, share ideas, and exchange comments with fellow registrants online. If you have already registered for the program, you can view the replay at no additional fee and without re-registering.
Remember: Your CPD hours must be entered into the LSO Portal. Register for an account and log your CPD hours at https://portal.lso.ca.