Practice Gems: Title and Off-Title Searching 2018
Date
Wednesday, January 17, 2018 (9:00 a.m.–12:00 p.m.)
Add this event to your calendar (Downloads an .ICS file)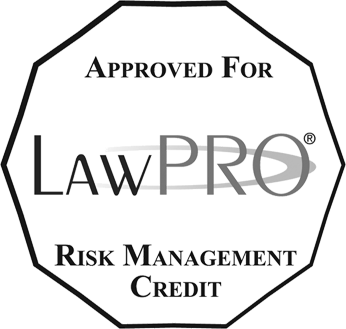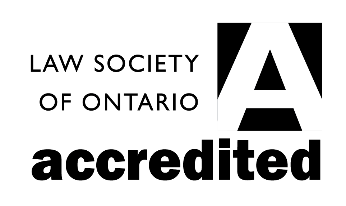 CPD Hour(s)*
2 h 30 m Substantive
30 m Professionalism
Additional Information
Page Count: 159
* Remember: You must attend CPD programs or view them on demand to claim CPD Hours. Reading CPD materials alone does not qualify.
You may count recorded programs that you watch without a colleague towards your annual CPD Requirement—up to a maximum 6 hours. Recorded programs include archived webcasts, video replays, or any other on-demand program.
Chair
Steven Willard, C.S.

Davies Ward Phillips & Vineberg LLP
Description
The price of real estate is high, making the cost of repairing title and off-title mistakes expensive. We can help you avoid them. Our presenters offer you search advice drawn from best practices so that you can refine your approach. As well, they update you on amendments to the Construction Lien Act and the Condominium Act, including changes to the disclosure package on new-build purchases and changes to the form of the status certificate. You also learn how to deal with filings for off-title trust transfers and other off-title issues.
Get timeless tips for safe searching on the new Teraview®
Learn about amendments to the Construction Lien Act and the implications for title and title searching
Obtain the necessary skills to deal with lawyers who fail to live up to their undertakings
Hear details of changes to the Condominium Act that will impact your practice
Find out how to deal with filings for off-title trust transfers (land transfer tax) and other off-title issues
Presenters
Monica Bianchini

,

Minden Gross LLP

Brendan Bowles, C.S.

,

Glaholt LLP

Warren Kleiner

,

Shibley Righton LLP

Sherri Lavine

,

Chaitons LLP

Jeffrey Lem, C.S.

,

Director of Titles

,

Ministry of Government and Consumer Services

Taryn McCormick

,

Intake & Resolution Counsel, Intake and Resolution Department

,

The Law Society of Upper Canada

Raymond Mikkola

,

Pallett Valo LLP

Marguerite Moore

,

Barrister and Solicitor