Practice Gems: Probate Essentials 2018
Date
Friday, September 21, 2018 (9:00 a.m.–12:00 p.m.)
Add this event to your calendar (Downloads an .ICS file)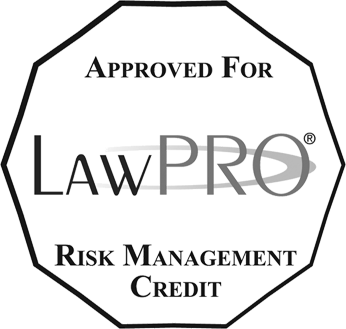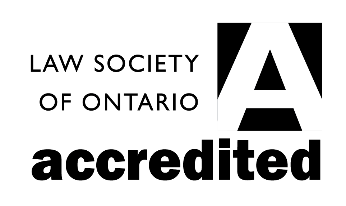 CPD Hour(s)*
2 h 30 m Substantive
30 m Professionalism
Additional Information
Page Count: 76
* Remember: You must attend CPD programs or view them on demand to claim CPD Hours. Reading CPD materials alone does not qualify.
You may count recorded programs that you watch without a colleague towards your annual CPD Requirement—up to a maximum 6 hours. Recorded programs include archived webcasts, video replays, or any other on-demand program.
Co-Chairs
Suzana Popovic-Montag, TEP

Hull & Hull LLP
Description
Probate practice is often considered uncomplicated work. Not so. Challenging issues can arise for several reasons. For example, a faulty or dated estate plan or hastily drafted will could hinder or cause delays in obtaining Certificates of Appointment. Are you ready for all contingencies? Our presenters explore ways to anticipate and effectively mitigate complications. Additionally, you receive practical precedents to help you navigate your next probate file as efficiently as possible.​
How can you protect an estate from identity theft?
Should you probate an insolvent estate?
How do you deal with non-traditional testamentary documents?
What is the latest on joint assets and the presumption of resulting trusts?
How do you handle the probate application when the will is lost?
How do you resolve competing applications for probate?
Presenters
John Clark

,

Clarks LLP

Suzana Popovic-Montag, TEP

,

Hull & Hull LLP

Ian Hull, C.S.

,

Hull & Hull LLP

Craig Ross

,

Pallett Valo LLP

Jenny Pho

,

Dale & Lessmann LLP

Andrea Hill

,

Evans Sweeny Bordin LLP

Marcia Green

,

Nelligan O'Brien Payne LLP

Brian Gillingham

,

Cunningham, Swan LLP

Mary-Alice Thompson, C.S., TEP

,

Cunningham, Swan LLP