Impaired and "Over 80" 2019
Date
Saturday, December 7, 2019 (9:00 a.m.–12:30 p.m.)
Add this event to your calendar (Downloads an .ICS file)
Alternate date: Friday, June 12, 2020 [click to view options]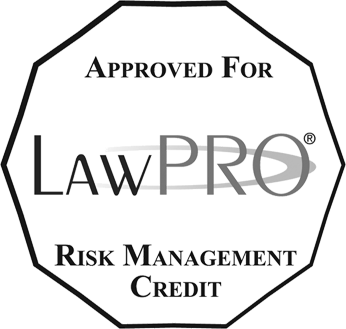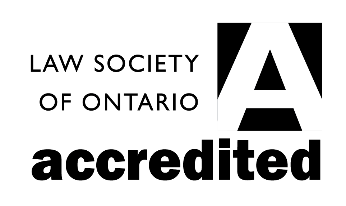 CPD Hour(s)*
3 h Substantive
30 m Professionalism
Additional Information
Page Count: 130
* Remember: You must attend CPD programs or view them on demand to claim CPD Hours. Reading CPD materials alone does not qualify.
You may count recorded programs that you watch without a colleague towards your annual CPD Requirement—up to a maximum 6 hours. Recorded programs include archived webcasts, video replays, or any other on-demand program.
Co-Chairs
Jon Fuller

,

Assistant Crown Attorney -- Ottawa-Carleton Criminal Law Division

Ministry of the Attorney General

Jeffrey Milligan

,

Barrister and Solicitor
Description
In late 2018, Bill C-46 came into force, dramatically transforming how lawyers prosecute and defend those charged with impaired driving offences. Police will now have the power to demand roadside breath samples from drivers regardless of whether they suspect alcohol consumption. Drivers can be charged for failing a breathalyzer test up to two hours after driving. Our presenters go over the changes in detail and describe how the courts have dealt with the new provisions so that you're fully equipped to handle your busy season.
What do you say to your (potential) client when they get a call from the police station?
How have courts dealt with the Bill C-46 provisions regarding presumptions, certificates of an analyst, DREs and rolling logs?
What are the latest developments regarding the Charter right to a trial within a reasonable time? ​
Presenters
Jon Fuller

,

Assistant Crown Attorney -- Ottawa-Carleton Criminal Law Division

,

Ministry of the Attorney General

Jeffrey Milligan

,

Barrister and Solicitor

The Honourable Michael Wendl

,

Ontario Court of Justice

Lori Anne Thomas

,

Thomas Defence

The Honourable Scott Latimer

,

Ontario Court of Justice

Irwin Isenstein

,

Barrister and Solicitor

James Palangio

,

Crown Counsel, Drugs and Driving Team Lead, Crown Law Office - Criminal

,

Ministry of the Attorney General

The Honourable Amit Ghosh

,

Ontario Court of Justice

Michelle Johal

,

Barrister and Solicitor

Mabel Lai

,

Crown Counsel, Crown Law Office - Criminal, Criminal Law Division

,

Ministry of the Attorney General

Genevieve McInnes

,

Edelson & Friedman Barristers LLP

Leonard Kim

,

Regional Counsel - Drug/Impaired Driving

,

Office of the Director of Crown Operations - North Region

Ivana Denisov

,

Assistant Crown Attorney, Crown Law Office - Criminal, Criminal Law Division

,

Ministry of the Attorney General

The Honourable Nyron Dwyer

,

Ontario Court of Justice