Impaired and "Over 80" 2017
Date
Saturday, December 2, 2017 (09:00 AM-12:30 PM)
Add this event to your calendar (Downloads an .ICS file)
Alternate date: Friday, May 25, 2018 [click to view options]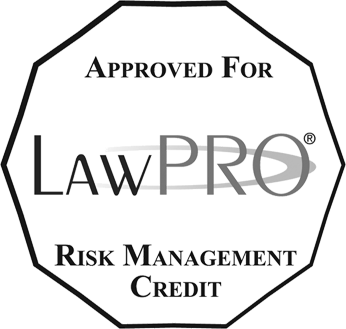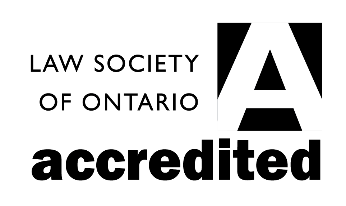 CPD Hour(s)*
3 h 15 m Substantive
15 m Professionalism
Additional Information
Page Count: 147
* Remember: You must attend CPD programs or view them on demand to claim CPD Hours. Reading CPD materials alone does not qualify.
You may count recorded programs that you watch without a colleague towards your annual CPD Requirement—up to a maximum 6 hours. Recorded programs include archived webcasts, video replays, or any other on-demand program.
Chair(s)
Jon Fuller

,

Assistant Crown Attorney - Ottawa-Carleton

Criminal Law Division, Ministry of the Attorney General

Jeffrey Milligan

,

Barrister and Solicitor
Description
When it comes into force, Bill C-46 will dramatically overhaul the impaired driving provisions of the Criminal Code. Judges, Crowns, and defense counsel will undertake an exhaustive review of the sweeping changes, as well as the possible constitutional objections to the new legislation and the arguments the Crown could make to rebut those objections.
What are the new provisions and how do they differ from the provisions they replace?
What is the new screening regime for drugs and for alcohol?
How will intoxilyzer results be treated? Does deeming intoxilyzer results "conclusive" proof reverse the onus of proof? Is this a violation of s.7 of the Charter?
Will the elimination of the evidence to the contrary and bolus drinking defenses survive court scrutiny?
What are the new fines and sanctions for a conviction?
Does the new sentencing grid, tied to blood alcohol content, violate the Charter?
Presenters
Jon Fuller

,

Assistant Crown Attorney - Ottawa-Carleton

,

Criminal Law Division, Ministry of the Attorney General

Jeffrey Milligan

,

Barrister and Solicitor

The Honourable Nancy Kastner

,

Ontario Court of Justice

Karen Jokinen, C.S.

,

Jokinen Law Professional Corporation

Peter Keen

,

Assistant Crown Attorney - Dryden, Criminal Law Division

,

Ministry of the Attorney General

Kerry McVey

,

Assistant Crown Attorney - Ottawa-Carleton

,

Criminal Law Division, Ministry of the Attorney General

Stephen Price

,

Price & Altman Barristers

The Honourable Jeanine LeRoy

,

Ontario Court of Justice

James Palangio

,

Crown Law Office - Criminal

,

Ministry of the Attorney General

The Honourable Stacey Nichols

,

Ontario Court of Justice

Irwin Isenstein

,

Barrister and Solicitor

David Parke

,

Assistant Crown Attorney - Oshawa

,

Criminal Law Division, Ministry of the Attorney General

The Honourable Joseph Kenkel

,

Ontario Court of Justice

Peter Lindsay

,

Barrister and Solicitor